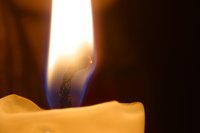 Almost everyone uses candles at home, for ambiance, special occasions or emergencies. Therefore, a candle business can become a lucrative venture. You can start this business from the comfort of your home and work your own hours. If you are serious about building a business, follow these steps and you will be able to start your candle enterprise with no investment.
Things You'll Need
Computer with Internet access
Business plan
State tax identification number
Federal tax identification number
Make sure you have the resources to start your candle business. You will need a computer and Internet access. The candle affiliates will provide you the candles to get started. Visit the Small Business Administration website at Sba.gov. Answer all of the questions under the Small Business Readiness Tools section. This is a tool that will improve your business skills to help you start your candle business.
Sign up with as many "Candle Affiliate Programs" as you possibly can. For example, Zionsville Candle Co. will provide you with all the candles and sales support. Almost anyone can join affiliate programs. Generate sales from your website and in person, and Zionsville will pay you a percentage of the sales. Make sure you sign up with affiliate programs that do not charge a start-up fee. The following steps use Zionsville Candle Co. as an example.
Call 845-592-2148 and let the representative know that you want to sign up for the Zionsville Candle Co. affiliate program. Get a website for free at Weebly.com. List Zionsville Candle Co. products on your free Weebly.com website to sell its candles. You will receive a percentage of each sale you make. Complete this procedure with several different candle companies. Sign up for a free Pay Pal account at Paypal.com to receive payments.
You have just started your candle business with no start-up costs. Develop a business plan that will explain how you will operate the business. Explain in your marketing plan how you will attract customers. Implement a financial plan to show how you will monitor cash flow.
Visit a local city or county office and apply for a license or a permit. Locate your state's Department of Revenue at GovSpot.com. Select your state's Department of Revenue website. Apply for your state tax ID number online. Call 800-829-4933 and apply for your federal tax ID number. You will need these ID numbers to pay taxes.
Request catalogs and brochures from all of the affiliates that you have signed up with and call on stores you think that will want to carry your products. Make phone calls to gift shop owners in your area and let them know about the wide selection of candles that you have available and introduce them to your website. These steps will help you start and make your business a success.