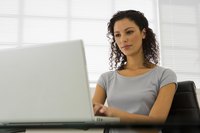 If you're serious about selling an item, you've most likely got it listed in more than one location. While eBay is a great venue for selling your stuff, sites like Craig's List and even your local paper can be equally effective.
The question becomes what to do if someone offers you a price you're willing to take for an item that is currently running as an auction on eBay? Luckily, a little friendly guidance will help you get out of the eBay auction with both your item and your reputation intact.
Accept the offer you're interested in through your eBay item's "Best Offer" system, which will allow you to counteroffer as well. If you have received the offer from a different source than eBay, then this step does not apply to you, and you should begin with Step 2.
Ensure that your outside buyer is committed to the purchase of your item before you end the eBay auction. Inform them that the sale of this item is first-come, first-served, and if possible get them to pay for and pick up the item before you end the auction, so as not to lose your listing fee and potential customers. Always remember that an interpersonal sale like a Craig's List listing or other non-mediated forum is far less secure than the always-monitored eBay sales engine.
Log on to your eBay account and access the "My eBay" interface page. Next to the item in question should be a drop-down menu with several choices, one of which should be "End Item" (or similar, depending on local language). Click this button.
Choose the option to end your item prematurely, and mark the reason for the premature cancellation as "Item Is No Longer Available". Once you agree to follow this course of action by clicking "Submit", your bidders and those with pending Best Offers on your item will be informed that the item is no longer for sale, and the auction will cease immediately.