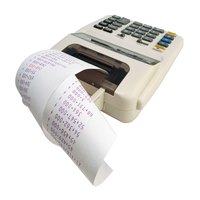 According to The Institute of Internal Auditors, external auditors provide an annual opinion on whether an organization's financial statements comply with generally accepted accounting principles and accurately present the organization's financial condition. The board of directors and regulators such as the Comptroller of the Currency rely on the external auditors' work.
Prepare for an external audit by reviewing your control environment to understand the kinds of issues the auditors might raise. Your preparations should include basic housekeeping activities for paperwork and the physical premises and training your personnel how to behave with the auditors.
Things You'll Need
Current policies and procedures manuals
Current computer software manuals
Current training documentation
Shredder
Basic office equipment and supplies
Control Review
Ensure all internal audits scheduled for your area have been completed and you have corrected any control weaknesses (such as lack of reconciliations or noncompliance with regulations).
Review control activities and related documentation (for example vault entry logs, reconciliations, records of call monitoring activities, and inventory count sheets) to ensure it is complete and filed logically. Do not create control documentation if it does not exist, as this is considered fraud.
Meet with key employees and discuss the state of the control environment or ask the internal auditors or quality assurance personnel to perform a quick review. Prepare a log of control weaknesses and document your remediation plans along with a firm date for implementing these plans. This document can be shared with the external auditors to demonstrate that you are proactive in identifying and fixing control weaknesses.
Review policy and procedure manuals and official documents such as banking letters, and update them if needed, then make them available to necessary staff.
Review training documentation and computer software manuals, ensuring current information is available. Shred outdated versions.
Housekeeping
Remove old paperwork from operational areas or file all documentation. Computer printouts, empty cartons and unfiled paperwork can clutter working areas, making the business look inefficient and disorganized. Old documentation also invites scrutiny; so unless the paperwork is a necessary part of your business, shred it.
Instruct employees to keep working spaces free of clutter and check to ensure that pathways and spaces between desks are free of trip hazards.
Prepare a conference room or offices for the auditors to work in by including telephones, internet connections, printers and electrical points for computers. Provide stationary supplies, such as copy paper, staplers and paperclips, along with other items the external auditors request.
Training
Inform personnel that the external auditors are coming and provide audit dates, the number of auditors involved and the areas that will be reviewed.
Instruct employees to be polite, answer questions fully and truthfully and to provide requested documentation as quickly as possible.
Instruct employees to answer only the questions asked and not to discuss topics not queried. Also inform employees that they should not complain to the auditors about working conditions or management. If complaints exist, instruct employees to raise them with business management prior to the audit.
Inform personnel that they may encounter the external auditors in hallways or break rooms and that casual conversation is acceptable and expected.