Testosterone helps to maintain muscle, red blood cells, bone growth and sexual function. As a man ages, his testosterone levels can decline to the point where he needs to take testosterone-replacement therapy. Although the therapy is generally safe, side effects can occur; these include acne or oily skin, fluid retention, enlargement of the prostate gland and hair loss.
Things You'll Need
Vitamins A and B5
Prescription medicines
Pregnenolone supplements
Nizoral shampoo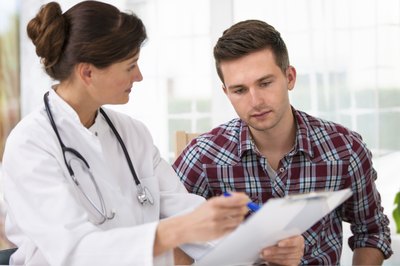 Step 1
Take 10,000 to 50,000 international units of vitamin A and 1 to 10 grams of vitamin B5 each day. These dry out the oiliness of your skin from the inside out and help stop the oil from forming in the first place.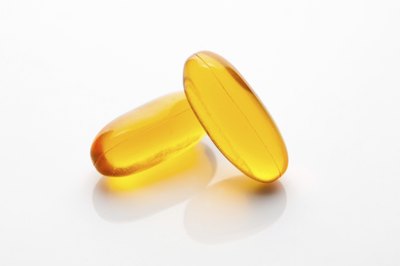 Step 2
Ask your doctor if you can use the prescription drug Accutane to reduce acne breakouts. Accutane works similar to vitamin A and vitamin B5. It is stronger than taking vitamins, but if the supplements don't work, Accutane may be an option for you.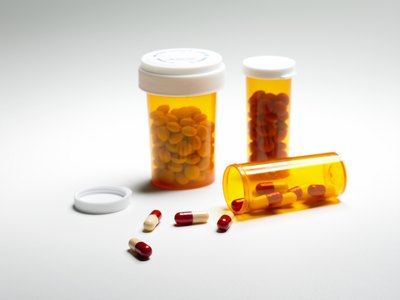 Step 3
Prevent the conversion of testosterone to estrogen. Estrogen can cause bloating, fluid retention and enlargement of the prostate. The medication Arimidex (anastrozole) can be prescribed by your doctor. It is taken every other day in dosages of .25mg. Or ask your doctor if you should take Aromasin (exemestane) instead, which is taken at 6 milligram dosages every day and also controls the production of estrogen.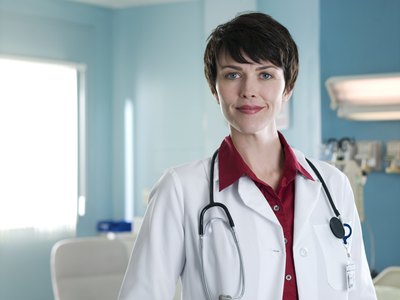 Step 4
Control the symptoms of hair loss by lowering dihydrotestorone (DHT) in your body. To do this, ask your doctor for a prescription for Propecia (finasteride), which blocks the conversion of testosterone to DHT. You should need only 1 milligram per day.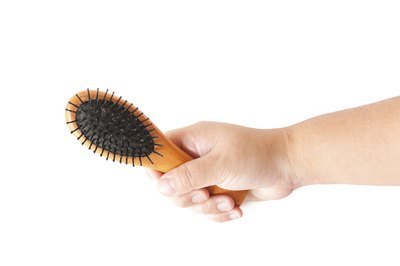 Step 5
Try using Nizoral (ketoconazole) shampoo to prevent hair loss. Ketoconazole used topically also blocks the effects of DHT on the scalp.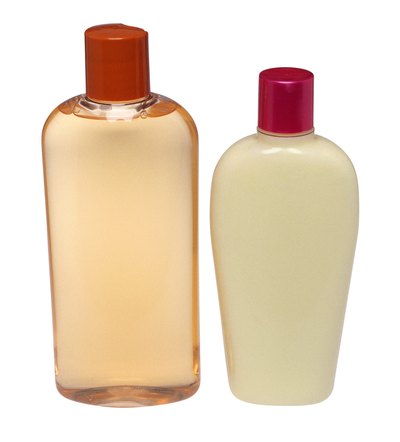 Step 6
Ask your doctor whether you should take a supplement called pregnenolone to also stop the conversion of testosterone to DHT. Pregnenolone is a hormone that creates all the steroid hormones in your body. Slightly increasing the progesterone in your system can help prevent DHT production. The required dosage is 25 to 50 milligrams per day.