Embossing adds a raised, glossy look to a regular rubber stamp, giving your finished product dimension and elegance. Although embossed images look professional, you can achieve them at home in just a few simple steps.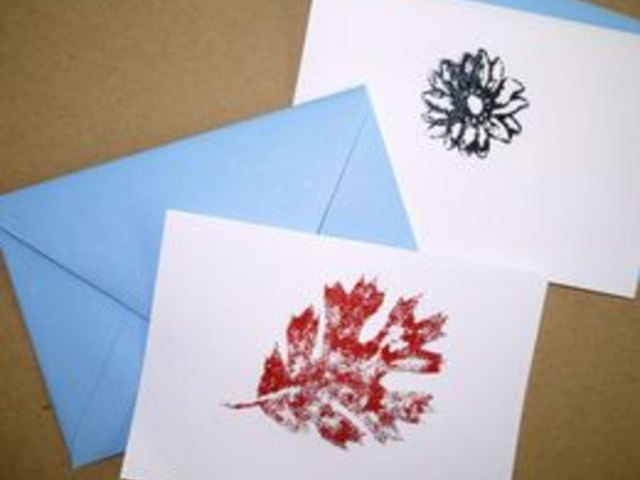 (Jessica Begum)
Things You'll Need
Rubber stamps

Embossing ink pad

Embossing powder

Heat tool
Soft paint brush or makeup brush

Cardstock

Ruler
Step 1
To use embossing powder with a rubber stamp, you will need a rubber stamp, embossing ink pad and powder, a heat tool, a brush, cardstock and a ruler. Please see the last slide for an itemized list of tools and materials
Jessica Begum
Step 2
Begin by evenly pressing the stamp into the ink. Some recommend inverting the stamp pad and pressing the stamp pad onto the stamp rather than the other way around. Once the stamp is loaded with ink, press firmly and evenly onto the stamping surface. Do not rock the stamp back and forth, or you could end up with smudged edges.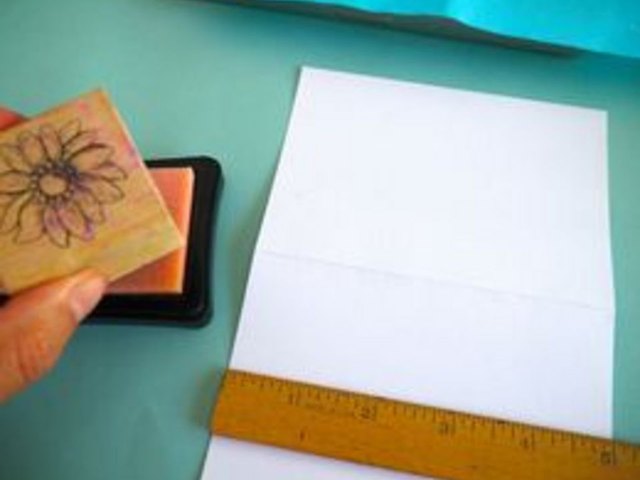 Jessica Begum
Step 3
Cover the stamped image completely with embossing powder. The embossing ink is designed to dry slowly, which gives you enough time to ensure your design is fully covered.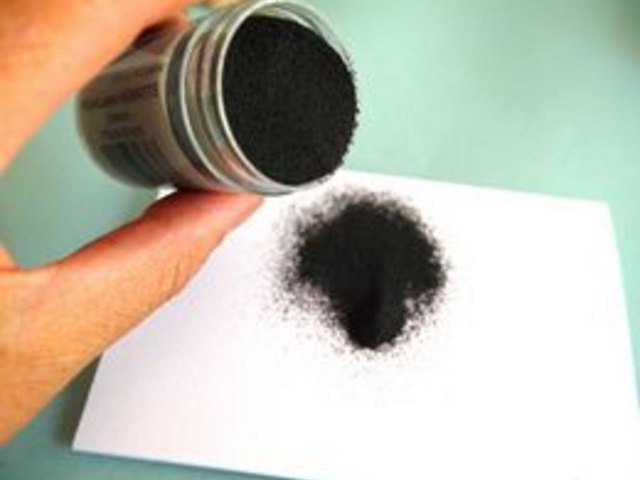 Jessica Begum
Step 4
Gently tap excess powder onto a folded piece of scrap paper and return to jar.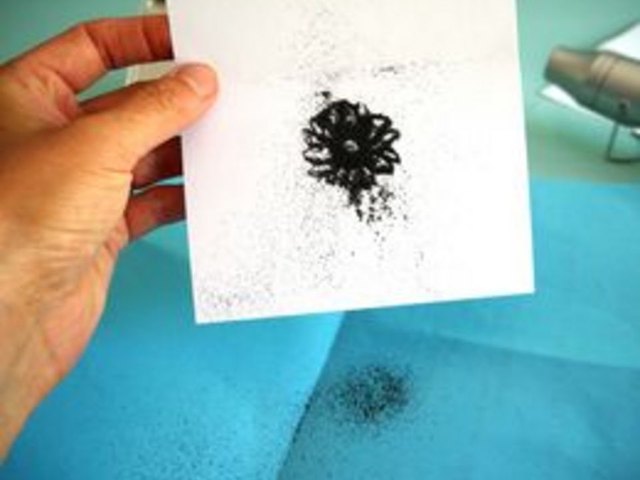 Jessica Begum
Step 5
Use a soft brush to remove excess powder around image. Avoid blowing on the image, as you could end up blowing away too much powder or wet the powder with your breath.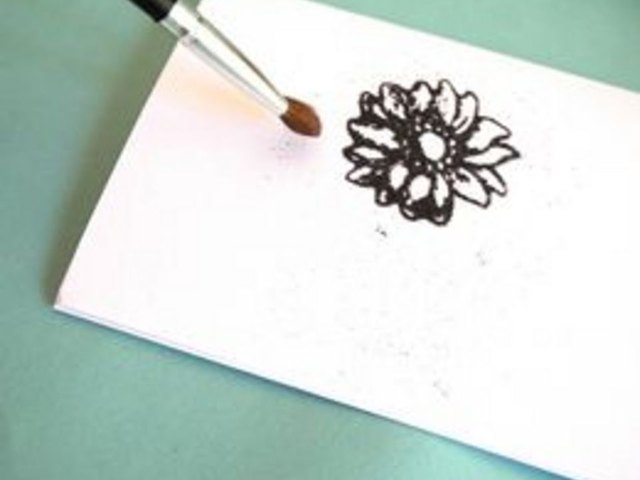 Jessica Begum
Step 6
Apply the heat tool directly over the image starting at least 6 inches away, gradually lowering it as the image heats. Once you see the powder start to melt and fuse together, remove the heat. Overheating will cause your image to crack.
Jessica Begum
Step 7
When dry, your image should be glossy and crisp.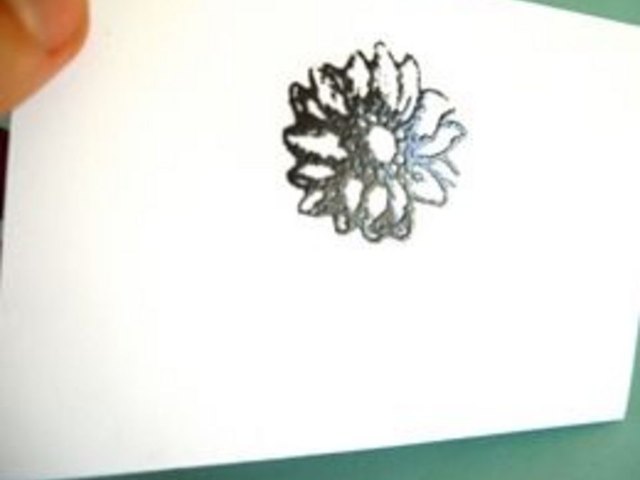 Jessica Begum
Tips & Warnings
For crafters new to embossing it is best to choose a more abstract stamp design without concrete detail such as the flower or leaf shown here. Uniform images with hard edges and important detail such as lettering can be more difficult, and require a bit of practice. It is also important to use high quality rubber stamps for a successful finished product.
Promoted By Zergnet