If you have had the misfortune to break your ankle badly enough to require surgery, you probably want to speed your recovery as much as possible. Beyond the actual bone break, your ankle has sustained damage to the ligaments, tendons and muscles surrounding the bone from the fracture itself and from the surgery to repair it. Trauma to the ankle joint requires time and careful attention to heal, but you can maximize your chances for a swift and complete recovery with a little effort.
Step 1
Follow your doctor's instructions. This cannot be emphasized enough—your doctor has repaired the injury, but what you do in the weeks and months afterward can make or break a full recovery. Take his or her advice seriously, and ask before trying any activities or home treatments that have not specifically been discussed with your doctor.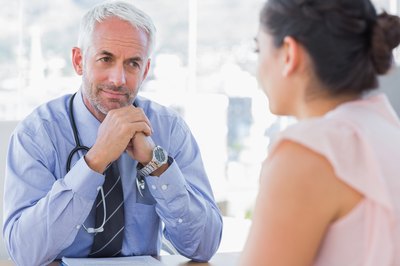 Step 2
Elevate your injured limb. If you lie on a couch or bed or in a recliner, placing a pillow underneath your foot and ankle will prevent swelling, which can be painful.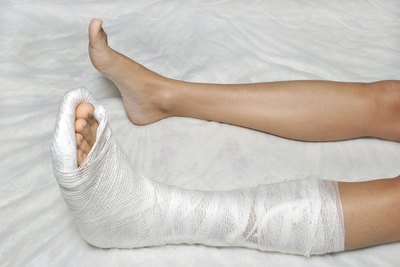 Step 3
Rest. Although it can be frustrating, rest allows your body to direct its resources toward healing the injury. Wear comfortable clothing, such as sweatpants, that fits easily over your cast. Untuck sheets and blankets resting over your injured limb or place a sock or booty over your toes to stay warm and comfy at night. A pillow underneath your cast will help keep your ankle elevated at night.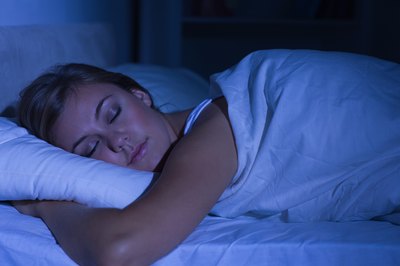 Step 4
Hydrate. Drink plenty of water to help bring nutrients to and carry toxins away from your injury. You might be reluctant to do this because it will involve more trips to the bathroom, but it will be well worth the effort in terms of promoting healing.
Step 5
Eat nutritiously. Leafy greens, fruits and vegetables, calcium-rich foods and high-quality protein provide your body with the building blocks it needs to repair the injuries to your bone and tissue. Avoid cigarettes, caffeine and alcohol.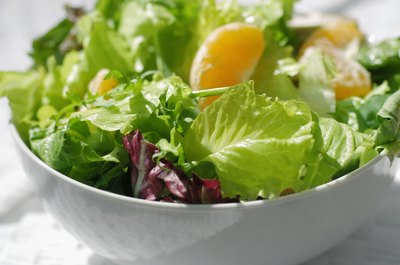 Step 6
Take your medication as directed. Do not wait to take medication until the pain is excruciating—take it when pain is moderate, before it becomes unbearable. If your pain becomes excessive and unmanageable even with drugs, contact your doctor for assistance.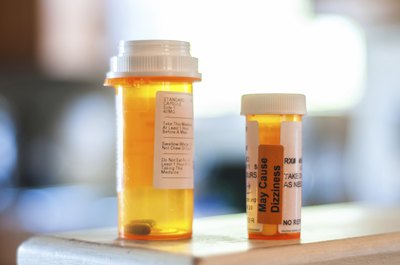 Step 7
Move. Rather than becoming totally sedentary, move the parts of your body that do work. Roll your head, stretch your arms or twist gently from side to side to prevent stiffness and muscle aches. This will improve your circulation a bit also.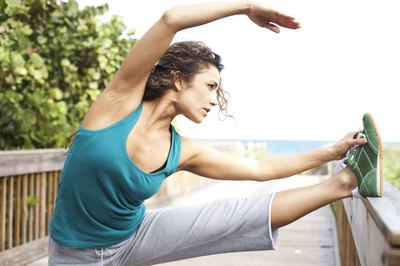 Step 8
Do your physical therapy as directed. When you are given exercises to perform, make sure you do them exactly as shown and in the number you are assigned. Skimping on stretching, rotating or flexing because it hurts will slow down your recovery and may decrease your range of motion later on.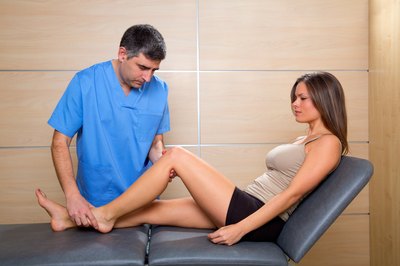 Step 9
Keep your incision and cast dry when you bathe or shower. Place your injured leg outside the tub or consider wrapping the cast in a plastic bag for additional protection. Sponge baths may be necessary until both cast and stitches are removed.