Estrogen is a key hormone in the female body and is produced by the ovaries. It regulates the menstrual cycle and prepares the body for pregnancy, influences cholesterol levels and helps to protect the heart. However, too much can also be a problem. Excessive estrogen, also called estrogen dominance, can worsen premenstrual syndrome and cause fibroid tumors as well as uterine and breast cancer, among other problems, according to MedicineNet.com. It can happen at any age and can become complicated to interpret due to fluctuations in the cycle. Because estrogen dominance is only a symptom, it's important to determine the cause.
Things You'll Need
To properly determine whether your estrogen level is too high, you must have a doctor run at least one to two hormone test panels. An endocrinologist is the best choice. What you will need at your doctor visit:
Your symptom list
Two or more hormone tests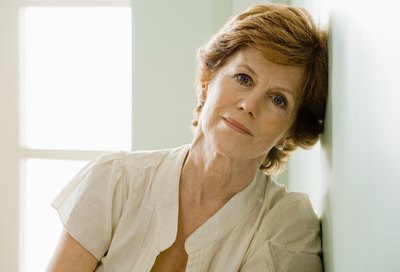 Symptoms of Estrogen Dominance
Step 1
There are numerous symptoms of estrogen dominance. Different women experience them differently. Some of the more noticeable symptoms include breast tenderness, decreased sex drive, depression with anxiety or agitation, weight gain and bloating, fibrocystic or lumpy breasts, hair loss, early onset and irregular menstruation, heavy bleeding, irritability, insomnia, mood swings, osteoporosis, fibroid tumors, water retention, palpitations and mental fogginess or memory loss. If you have quite a few of these symptoms, it is possible that you have a problem with estrogen and should see your doctor for tests.
Step 2
Make an appointment to see a doctor. An endocrinologist is a specialist in this area. Make sure to discuss your symptoms with her. The doctor will probably order a test to measure your estrogen levels. Your symptoms could also point to an underlying problem that could be the cause of the hormone imbalance. In cases of hormone imbalance, it can be quite difficult to determine.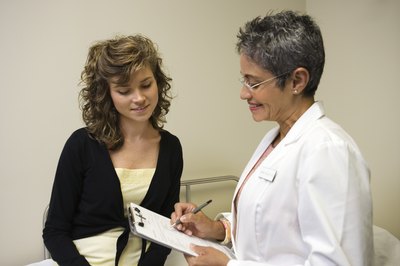 Step 3
The test for estrogen is usually a blood test to determine levels of estradiol, estriol and estrone. These tests can help detect things like birth defects, tumors, reproductive problems and menopause. Each component has a specific role in the body. A normal result doesn't necessarily mean that estrogen is not a problem. Other hormones like progesterone may need to be tested because they help regulate estrogen. If progesterone levels are too low, then estrogen can become too high. This testing can sometimes be difficult because hormone levels fluctuate daily. It may take several tests to determine the problem. Once it has been discovered, it makes finding the cause much easier.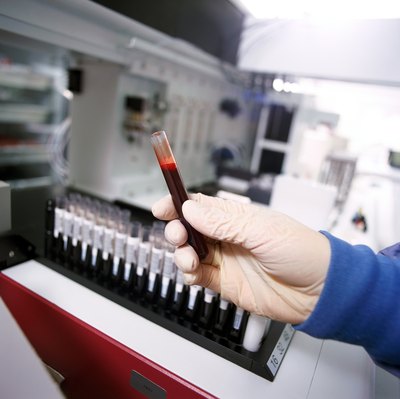 Step 4