Having a bulging disc anywhere in your spine can be extremely painful and debilitating. If your pain is severe, you may benefit from bed rest, but it is not recommended for more than max two days. You will feel better if you participate in low-impact exercise such as walking or biking. In addition, you need to practice proper posture and lifting techniques to avoid aggravating the disc. You need to strengthen and stretch surrounding musculature. Last, you need to engage in proper sleeping form to alleviate pain.
Things You'll Need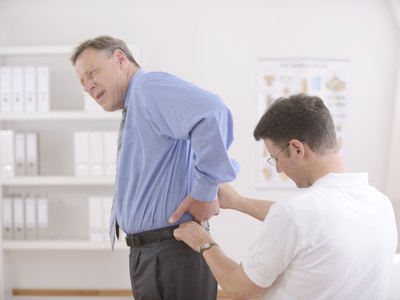 How to Sleep
Step 1
Determine where your disc is bulging. You may approach sleeping slightly differently if it is in your neck as opposed to in your lower back. According to the website Poweroverpaincampaign.org, "Sleep with your neck properly elevated, of which some sufferers swear by the benefits of the memory foam." Memory foam is a type of foam used in mattresses that follows the shape of your body. While you do not want to sleep on your stomach with any kind of bulging disc, it is especially important not to do so when the disc is located in the neck.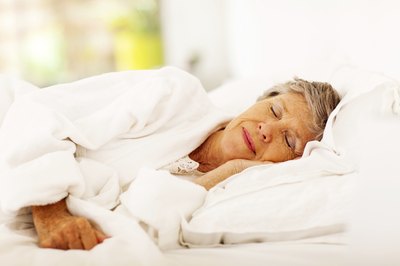 Step 2
Avoid excessive curvature of the spine. This is why some experts recommend that you always sleep on the side with a pillow between the knees and on a firm mattress.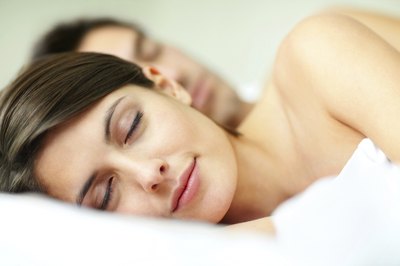 Step 3
Use the straight line trick. Sleeping on your back, you should be able to draw an imaginary straight line from the middle of your ear, shoulder, hip, and knee. If you sleep on your side, the line should go through the nose, chin, and between the knees. Have someone take a photo of you when you are lying down to see what you look like in that position.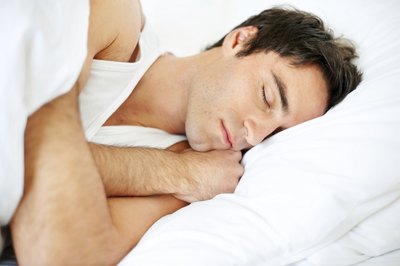 Step 4
Alleviate pain by using the support of pillows when needed. Put one under your neck when on your back and place two pillows under your knees. While on your side, you may put two pillows under both your legs or just one in between your knees. Use tempur pedic pillows if possible.