Hypertension, or high blood pressure, can lead to heart problems such as heart attack and stroke. You can help to combat hypertension by improving your diet and, if necessary, losing weight. Incorporating natural juices from your favorite fruits and vegetables provides your body with nutrients and enzymes that absorb quickly in their liquid form. Juicing is a quick method to support detoxification, build immunity and promote effective circulation.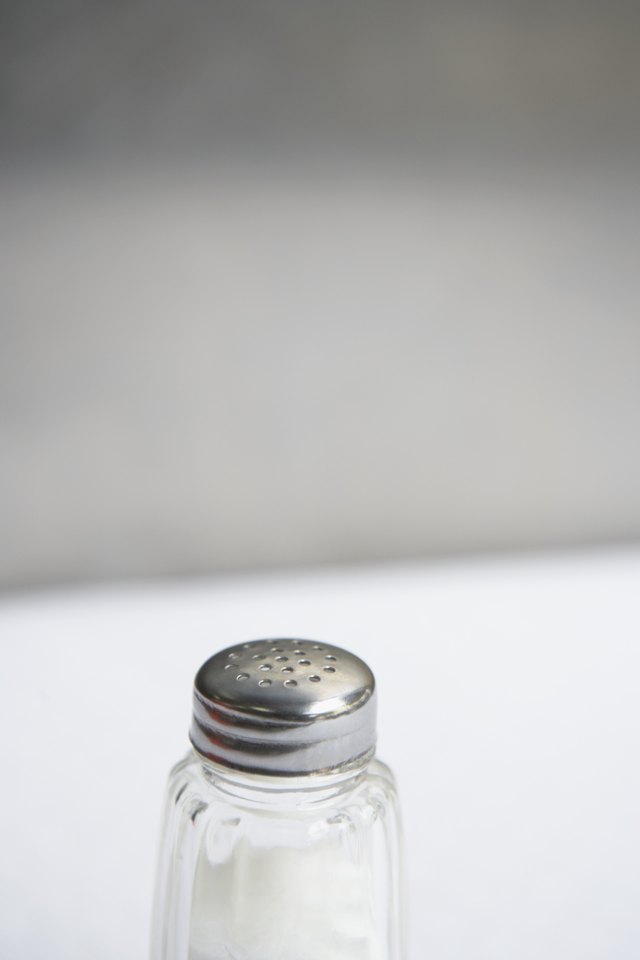 (Jack Hollingsworth/Photodisc/Getty Images)
Step 1
Before beginning any radical dietary regimes, consult a doctor who can advise on the length and type of diets that will benefit your hypertension. Usually to control blood pressure, you should remove from your diet things like bacon, beef, bouillons, liver, gravies, pork, smoked and processed meats. Limiting your salt intake is also necessary.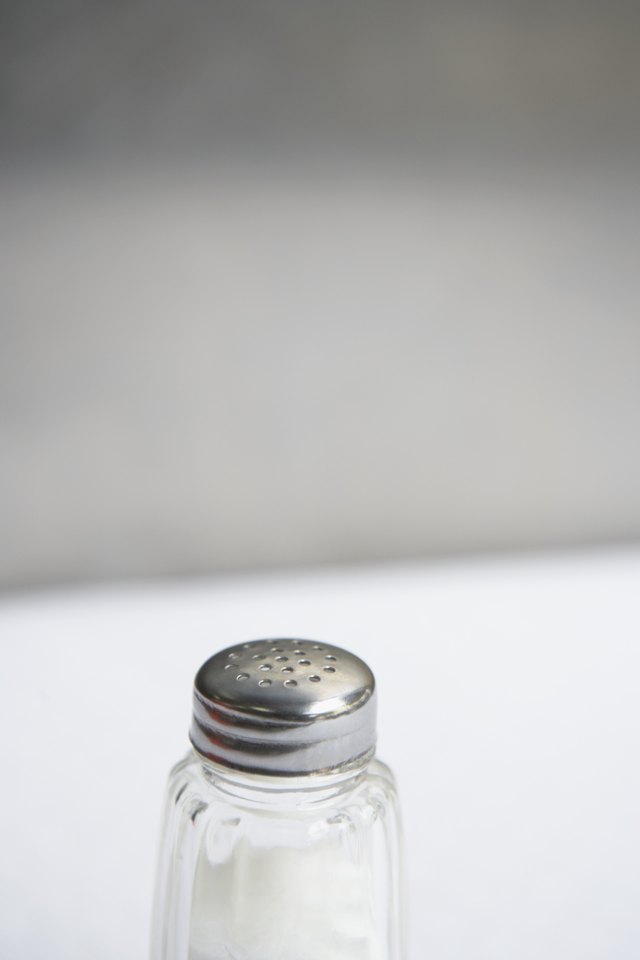 Jack Hollingsworth/Photodisc/Getty Images
Step 2
Blood pressure and hypertension are also linked to your weight. It is necessary to keep your weight under control for juicing to lower blood pressure. Juicing at least a few days a month, meditating to control emotional eating, and enjoying regular exercise can help you control your weight.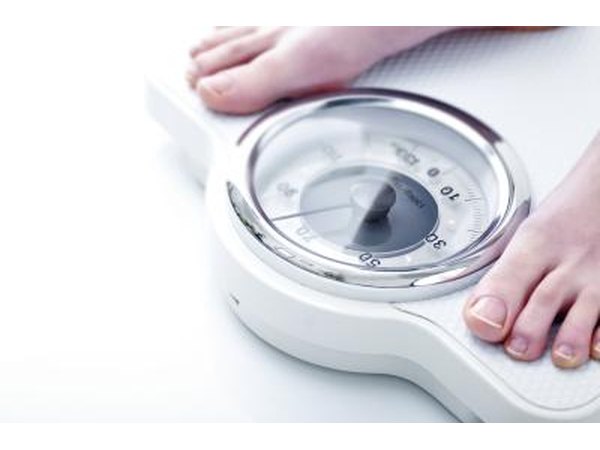 MichaelNivelet/iStock/Getty Images
Step 3
Beginning a juicing regime takes diligence. Choose foods that you enjoy. Fruits and vegetables can be stored until you are ready to use them in your juicer. Wash all ingredients thoroughly to remove pesticides, wax or bacteria. You might want to remove the skins of some ingredients like root vegetables.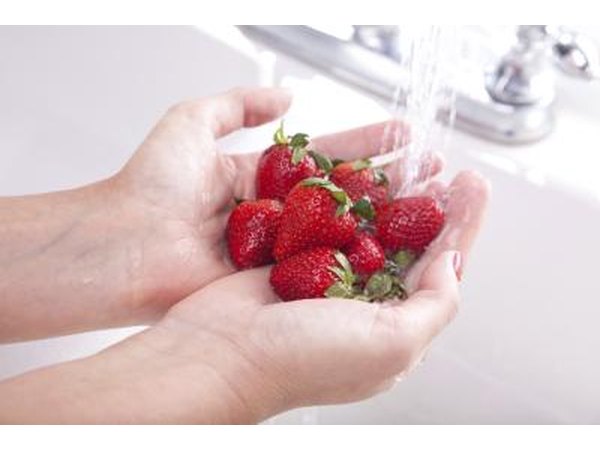 Andy Dean/iStock/Getty Images
Step 4
Garlic has been shown to prevent the deposit of fats in your arteries. You can try adding this to your favorite kinds of juices like kale, grapes or beets. Carrot juice can lower cholesterol and reduce hypertension by flushing out fat in liver bile. Juicing is most effective when the juice is consumed immediately. Make only what you will consume, and store the remaining vegetables or fruit to juice later.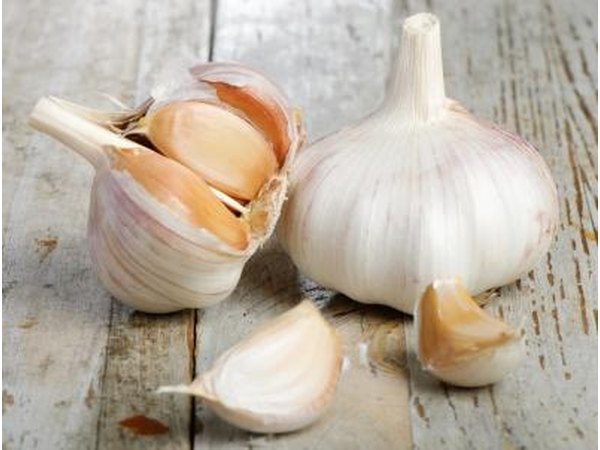 Tatjana Baibakova/iStock/Getty Images
Step 5
Managing your blood pressure is an individual experiment. Juicing with sweet fruits can spike your blood sugar levels. This can be uncomfortable and dangerous for people with diabetes. A recommended juice for lowering cholesterol is parsley, spinach, carrots (no greens) and garlic.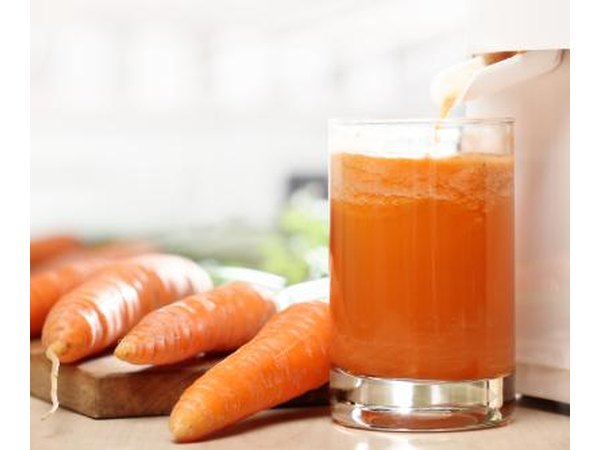 Larisa Lofitskaya/iStock/Getty Images
Tips & Warnings
Gently attempt to change your diet. Habits are difficult to change, and forcing yourself to alter your habits significantly can be counter-productive. If you are creating more stress from the anxiety of eating well, stop judging everything you eat and enjoy what choices you make.
Heart problems like high blood pressure or hypertension cannot be solved simply. Always ask your physician about beginning a new juice regime, especially if you experience any adverse effects. Juicing might cause a change in your bowel movements and increase blood sugar levels.
"Food as Medicine: How to Use Diet, Vitamins, Juices, and Herbs for a Healthier, Happier, and Longer Life." Khalsa, Dharma Singh, M.D., 2003
Promoted By Zergnet