Marzipan is one of the most versatile tools in the pastry chef's arsenal, useful either as a treat in its own right or in a supporting role. It's a stiff paste with a consistency similar to that of modeling clay or piecrust. Like those it can be rolled or sculpted in a nearly infinite variety of ways. Its primary ingredients are almonds and sugar, and the fragrant finished product is simple enough to make at home.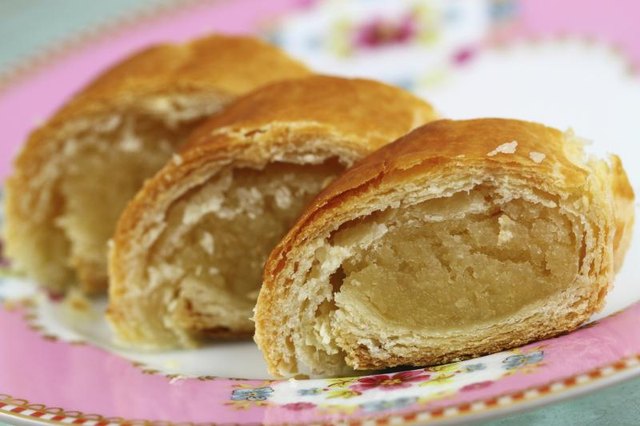 (graletta/iStock/Getty Images)
Almond paste is the main ingredient in marzipan, usually available online or from specialty baker's supply shops. You can also use "kernel paste," a similar but less costly product made from apricot kernels. Put the dough hook on your mixer, then unwrap your almond paste, and drop or squeeze it into the mixer's bowl. Proportions vary between recipes, but you usually add roughly 1/4 cup of glucose or light corn syrup per pound of paste. Once your mixer incorporates the sticky syrup, add powdered sugar a few tablespoons at a time to equal a pound of sugar for every pound of paste. When it comes together in a stiff, dough-like consistency, you're finished.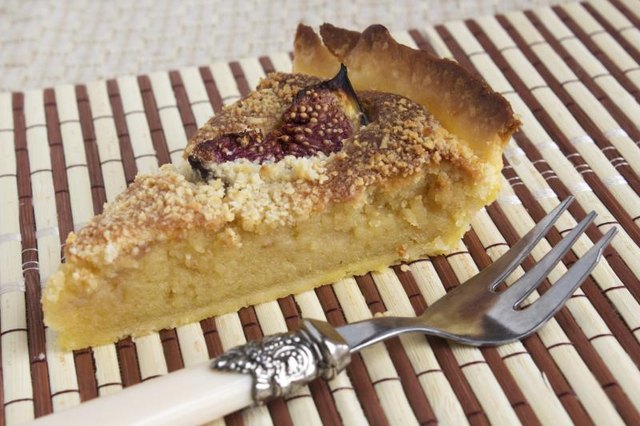 KaarinaS/iStock/Getty Images
You can tint your marzipan by working in a few drops of food coloring, or flavor it with almond extract, vanilla or other liquid extracts. It can also be sculpted, dried and then painted with food coloring to create startlingly lifelike miniature fruit or figurines. Because marzipan dries so readily, it should be kept well-wrapped for storage purposes and refrigerated to prevent the almonds' oils from becoming rancid. It keeps well in the refrigerator for up to a few months, or can be frozen in airtight packaging for a year or more.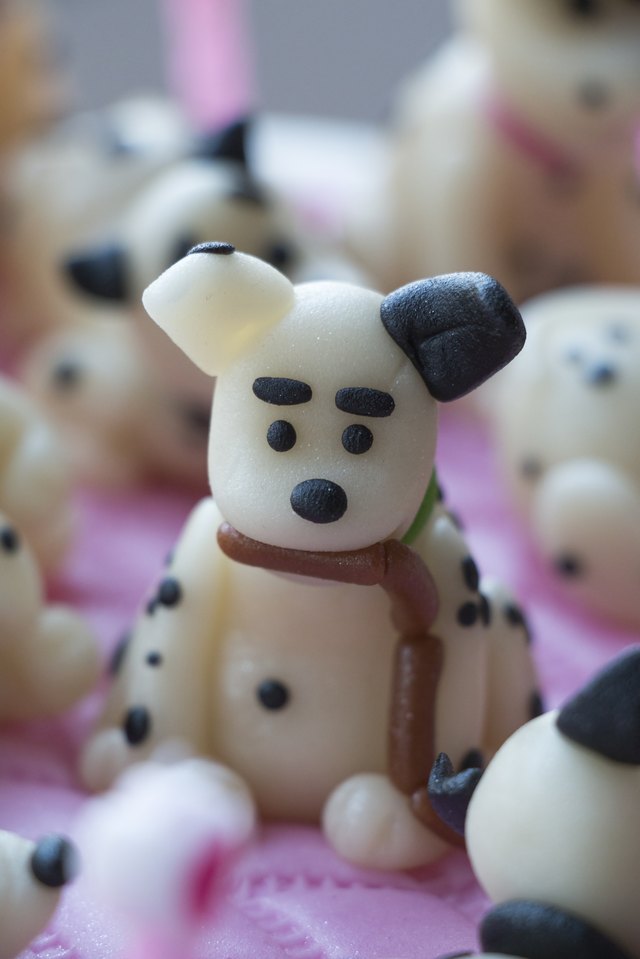 AlexStepanov/iStock/Getty Images
The Professional Pastry Chef; Bo Friberg
Promoted By Zergnet