Pimples occur when a hair follicle is plugged by oil that occurs naturally in your skin or dead skin cells. When the follicle is plugged, it will bulge and a small 'cap' or whitehead can develop. If the plug is open to the surface, a blackhead can form.
Pimples can develop anywhere on the skin, but most commonly occur on the face. From time to time, a pimple may form on your lip. And because the skin in the lip area is sensitive, it can be more painful than a pimple on the cheek or forehead.
Proper hygiene can reduce the size and length of a pimple. It can also reduce the odds of more breakouts on your face and lips.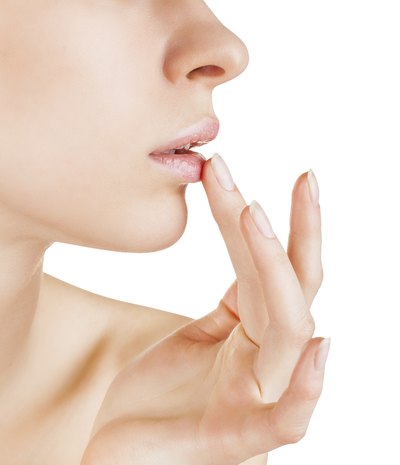 Cleaning up your lip
Step 1
Using your fingertips, wet your face with lukewarm -- not hot -- water. Don't use a washcloth or sponge as the built up bacteria and rough surface can irritate your face and cause redness or a rash.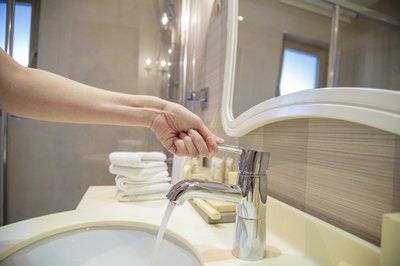 Step 2
Clean your face (including the area of the pimple) with a quarter-sized amount of facial cleanser. Be careful to not scrub too hard as that can also irritates the skin.
Step 3
Rinse your face, again using lukewarm water and your hands. Then pat dry with a clean, soft towel.
Step 4
It can be tempting to want to skip using moisturizer in order to dry out a pimple. But drying out your skin, including the area around a pimple can actually ramp up production of follicle-clogging oils that triggers more pimples.
Instead, apply a light-weight moisturizer on your face (avoiding the delicate area around your eyes).
Step 5
Wash your face no more than twice a day; once in the morning and again before going to bed. Yo should also wash your face after perspiring heavily like after a workout or a day at the beach.