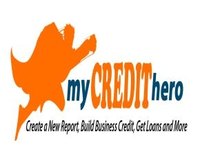 The Business Credit System is a maze that requires you to navigate your way through to success. In this 5 part series you will learn how to master the system and never be without access to credit or capital for your business.
Things You'll Need
Business License
Articles of Incorporation
Separate Business Phone
411 Business Listing
EIN or Tax ID #
Physical Business Address
Before getting started,make sure you have obtained every item on the list of things you will need. If you do not have a separate business phone for your company or address; D&B will eventually red flag your report. D&B has a huge staff of people whose jobs are to discredit your business by locating a single flaw and exploiting it. For example; D&B makes random phone calls to small businesses especially in the early stages of building a report. Let's say you use your home phone as your company phone. The day the D&B rep calls your phone doing a random screening your 4 year old answers "hello". D&B will automatically add a red flag to your report because the phone was not answered in your exact company name. This is also true for your voicemail message. So make sure that your phone is used for business 100% of the time. The same with your address. And its ok to be a home based business. But you must report it as a home based company. If you are trying to appear bigger than a home based business,use a virtual office or get an actual physical office address. Do not use UPS Store, Mailbox Store or a post office boxes ever. Why? Because D&B staffers will randomly do a cross check of your business address to make sure that it's an actual business location or office building with tenants.

Most small business owners and entrepreneurs spend their time focused trying to build a credit report through D&B (Dunn&Bradstreet). And yes D&B is thus far the largest bureau, however, it is not the only way to success. There are numerous alternatives that are better at assisting you in obtaining a stronger report. Experian Small Business is the second largest Business Credit Bureau. Register your business with Experian Small Business at http://www.experian.com/small-business/services.jsp. And there's a Brand New Service called Cortera. This is an opportunity for you to start over fresh if you need to or you can simply to build a new profile outside of the D&B System. Go to http://start.cortera.com/company/dispatcher/ to see if your company is already in the new bureau's system. And if not, you can add your company for FREE.
Business Credit is based on the "perceived maturity" of your business. Unlike your FICO, business credit is not federally regulated. This makes the rules of business credit somewhat confusing. If you are starting a new business or you are an entrepreneur trying to get started with credit, always follow the golden rule...NEVER use your social security number to apply for business related credit or loans. A corporation is a separate person/entity and must be legally treated as such. Always use your EIN or Tax ID Number. By using your personal info or credit on a business application, you are "personally guaranteeing" the loan or credit. Over time you will burden your FICO with too much debt that was intended for your business. Generally speaking, credit applied for using your social reports to your personal FICO and NOT the Business Credit Bureaus. Even if the credit card has your business name on the front of it. If you used your social more than likely, you are not helping your business. This is the trick of Bankers so don't be fooled.
To successfully build without your social you will need to follow and understand that business credit is mostly granted in tiers. There are 4-5 Tiers (hurdles) that you must cross. And for those with no business credit, you start with baby steps at Tier 1. Tier 1 is smaller lines of credit from Vendors who are willing to take a chance on a company with no business credit. These are usually office supplies, shipping companies, work uniforms etc that grant you $500-$1000 in credit to start. It doesn't sound glamorous, but Tier 1 is the most important step of them all. When you have 4-5 of these types of vendors reporting, you will have laid the proper foundation to building an excellent business score that will spring board you to larger credit in Tiers 2-5. Vendor & Bank Sources for all Tiers can be found at www.MyCreditHero.biz