For the beginner or novice, 18 holes of golf may seem intimidating and frustrating. Seasoned golfers may chase improvement to card more birdies and eagles or even to make a run on the professional tour. By starting a golf driving range, you can meet the needs of golfers at various skill levels and interests. The success of your facility may turn on your ability to be an ambassador of the game.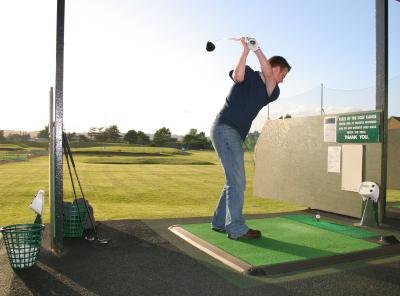 (Laurence Gough/iStock/Getty Images)
Driving ranges typically require abundant space. As a rule of thumb, make tee stations eight to 10 feet wide. The width of a driving range can be as small as 50 yards or as large as 200 yards; the lengths can range from 300 to 500 yards. Orient the driving range from north to south and into the prevailing winds so that players can accurately judge their length and handle shots into the wind. Consider adding target greens so customers can work on approach and short-iron shots. Place them slightly right of center rather than straight ahead to account for players' natural tendency to slice their shots. Leave space for small practice putting surfaces.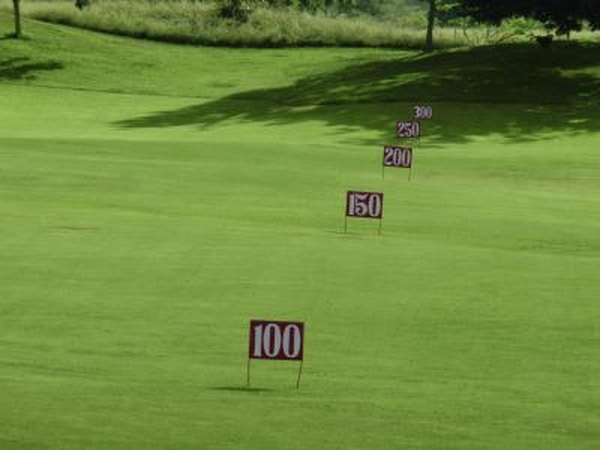 Medioimages/Photodisc/Photodisc/Getty Images
Plan on offering instruction -- especially if you're a golf professional or coach, or can find one -- rather than just leaving your customers to hit range balls. A successful driving range can also function as a pro shop. Your merchandise might include balls, tees, gloves, caps and shirts . Placing your shop's name and logo on apparel or balls can advertise your range throughout the community. Your patrons may want snacks, sodas, hot dogs or hamburgers after hitting a bucket of balls.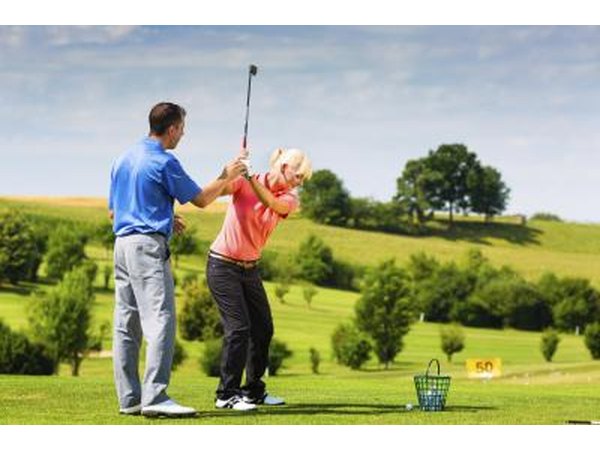 kzenon/iStock/Getty Images
A successful driving range draws aspiring golfers from many backgrounds and skill levels. Feature women, children, families and people from various ethnic groups playing golf in your flyers or brochures.In addition to the range balls, you might provide golf clubs free of charge to attract newcomers to golf or those who cannot afford their own set. Post your flyers or business cards near golf shops, golf courses that don't have driving ranges and sporting goods stores.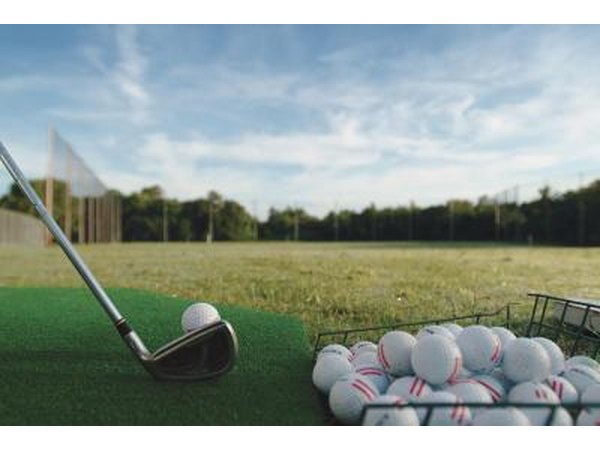 Comstock/Stockbyte/Getty Images
You will need lights to accommodate patrons at night, including those who hold weekday jobs. If you can't afford lighting, at least initially, advertise longer spring and summer hours. Artificial surfaces or strips can keep your range open even in fall and winter, when natural grass becomes dormant. If you rely on natural grass tee areas, you will have to close them periodically to repair damage from heavy rain, other bad weather, divots or the wear and tear of your foot traffic.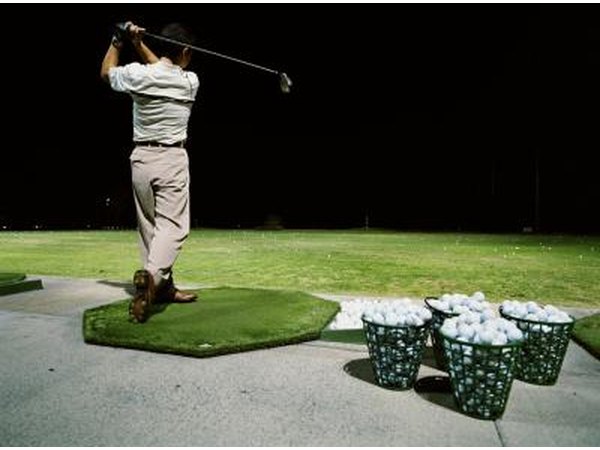 Mike Powell/Photodisc/Getty Images
Promoted By Zergnet