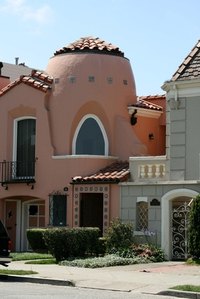 Although maintaining homeowners' insurance is a requirement if you have a mortgage on your property, it is not deductible as a personal itemized deduction. There are, however, certain circumstances under which you may be able to deduct some or all of your premiums.
Determine if you are eligible to work from home. If your employer will allow you to telecommute and maintain an office in your home, you can deduct a portion of your household expenses as an unreimbursed employee expense. The deductible amount would be determined by the percentage of your home that you use for work.
Calculate what area of your home is used for self-employment income. Your home must be your principal place of business for this income. Storage of inventory for your business would also allow you to deduct a percentage of allowable household expenses, including homeowners' insurance.
Calculate what portion of your insurance cost is related to rental income. For example, if you own a two-family home, live in one unit, and rent the other, you could deduct 50 percent of the cost of insuring that home.