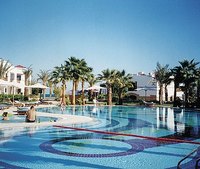 The term "resort" sometimes is misused to identify a hotel that does not provide the other facilities required of a full resort. Resorts are heaven for people on a vacation, they are places meant for relaxation, recreation and enjoyment. Resorts are places where the scenic beauty and the various activities, refresh a person's mind and enlivens a person. A holiday resort should work best at providing a vacationer all that the vacationer needs like food, drinks, accommodation, sports, entertainment and shopping.
Planning and legalities:
Starting a holiday resort is different from other Real Estate Development, due to the amount of financial investment involved, time required to complete the project and the number of specialties and methods involved. Resort development requires thorough planning and synchronization of various features which range from location of the resort to the final Grand Opening of the Resort. Studying and projecting the financial feasibility of the project is of utmost importance as one should be sure that the resort will not cost them any loss and that it would generate a profit. It is also crucial to consider whether the resort can be managed under its own name or would it be better to have a Franchise Agreement with an acclaimed hotel Operator. The resort requires certain legalities which include approvals, permits and licenses before, during and after the construction.
Location:
When choosing the location for resort, keep in mind the places which are main tourists' attraction. Usually people like to go on a vacation to sandy beaches, or to beautiful hill stations. Eco- friendly people usually prefer wetland areas or where the forest is part of the breath taking scenic beauty.
Appearance:
Appearance of the resort matters the most. No one would feel that they are in a sanctuary from work if they are staying in a resort which looks shabby and run down. It is important to design the entrance, exterior, interior, lobbies and rooms of the resort in such a way that it makes the vacationer forget his/ her worries and just relax. Usually an exotic look works best for beach resorts while a traditional yet modern look works best for hill station resorts.
Entertainment and Satisfaction:
The resort should provide all kinds of different activities a vacationer might want to indulge in according to their location. Let's say if one is vacationing on a beach then the resort one is residing in should provide snorkeling, sailing and wind surfing, but if a person is vacationing on a hill station then the resort should make arrangements for trekking and mountain climbing. People usually prefer a 5-star experience and nothing in between, so as not to disappoint them they should be provided with facilities like internet, TV, large rooms and verandas for an efficient view of the scenic beauty around them.