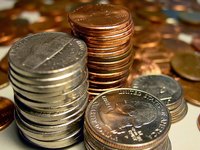 Inventory" is list of goods & material. While, "inventory cost" is the cost of holding these good in your stock. Inventory is a visible & significant asset for a company. Moreover, retailer companies are taking physical inventory stock once or twice a year. But the question is that, how you can reduce the inventory cost? Simply, you can reduce inventory cost through inventory strategies. Various practical ways to reduce that cost are applicable.
Enhance your Planning: If inventory turnover rate is too low then it will become more expensive over time. So don't emphasis on spot order fulfillment because it will limit the company's ability of bulk purchasing power with better pricing. Similarly, avoid cheapest available option because this will leave a negative impact on the quality, service & delivery of your company.
Forecasting and Analysis: Companies periodically check the inventory record in order to determine if it is too high or low. And what they have in their stock. For analysis purpose first identify and then understand the real inventory cost. Real cost is including: freight cost, over timing in shipping and receiving, inventory damage, dead stock and so on. Management should analyze the potential for reduction in inventory cost. After this analysis, management should set some targets as: canceling purchase orders.
Use Inventory Management Systems: For a desired and complete control over stock level & inventory tracking use specially designed inventory software. These inventory management systems are easy to use.
Lowering the Company's Inventory Holding Cost Management should improve the space utilization. Space utilization can be improved by using different ways as: modification in layout and narrow aisle handling equipments.
Lead Time Reduction: If supplier lead time, receiving cycle time, stock booking, transportation lead time and order raising lead time will be reduced to the lower level of required lead time to consumer then it will remove the requirement of holding stock altogether.
Enhance the Management Structure: By changing your policies as: extend the payment terms, using vendor managed inventory, collaborative planning and forecasting and considering the liquidation.