Testosterone is the primary sex hormone produced by men that is responsible for regulating sex drive, muscle mass and keeping body fat low. High testosterone levels are a fairly desirable quality. Unfortunately, according to information from the Mayo Clinic, natural testosterone production begins to decline in the body around age 40. If you are suffering from an age-related decline in testosterone or are just looking for a quick pick-me-up, you can take some easy steps to naturally boost your testosterone levels in a hurry.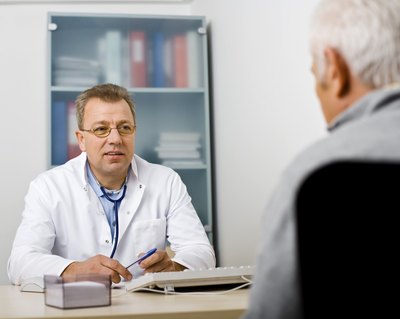 Step 1
Perform only challenging compound exercises while lifting weights at the gym. According to information from Men's Health editor Ron Geraci, performing multi-joint movements like squats, deadlifts, rows, pullups and bench presses can help to increase testosterone levels more than performing isolation exercises like bicep curls or tricep kickbacks. Spend at least three days a week in the gym performing these big exercises to increase your testosterone levels.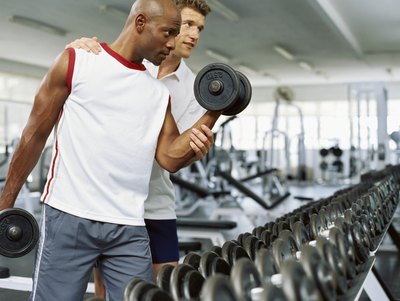 Step 2
Consume more unsaturated fats in your diet to boost testosterone production. According to a study published in 1996 in the American Journal of Clinical Nutrition, individuals consuming additional dietary fat (around 30 percent of total daily calories) had testosterone levels that were, on average, 13 percent higher than those consuming a more traditional low-fat diet.
Step 3
Get to bed on time (ideally before midnight) and aim to get at least seven or eight hours of sleep per night. Testosterone is produced in a cyclical pattern, with higher blood serum levels in the morning and lower levels at night. This is because the bulk of your testosterone production occurs during sleep, which is why the presence of a morning erection is a good signal that your testosterone levels are normal. Increase the duration and quality of your sleep to give your body enough time to pump out testosterone.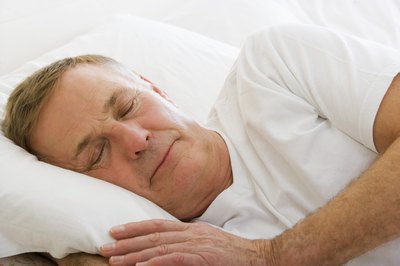 Step 4
Consider taking a testosterone-boosting herb such as tribulus. A study presented at the ACSM National Conference in 2000 found that supplementation with tribulus resulted in higher testosterone levels among athletes. Therefore, you might want to invest in a bottle of tribulus (taking it according to the label instructions) for another quick and easy way to boost your testosterone.