The garage is a room that's often overlooked by party throwers, though in many ways it's the perfect space. It's usually one of the largest areas in a house, and rolling up the garage door offers plenty of light and fresh air. Plus, holding a party in the garage means you won't have to worry about spilling food or drinks on your nice furniture. Changing a garage into a party hall suitable for a celebration only takes about a day's work, and can be accomplished with just a little paint and some essential accessories.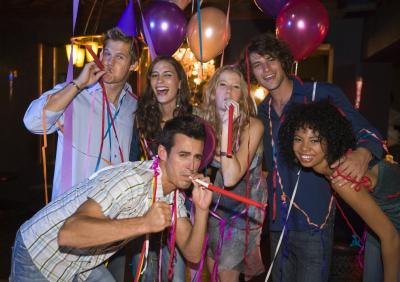 (Jupiterimages/Goodshoot/Getty Images)
Things You'll Need
Mop and broom

Paint

Epoxy garage floor coating

Roll-up garage door screen

Folding tables and chairs
Tablecloths

Disco ball

String lights

Speakers or TV (optional)

Optional decorations: posters, balloons, rugs
Step 1
Clear the garage of all items that will get in the way, such as tools, boxes, lawnmowers and cars.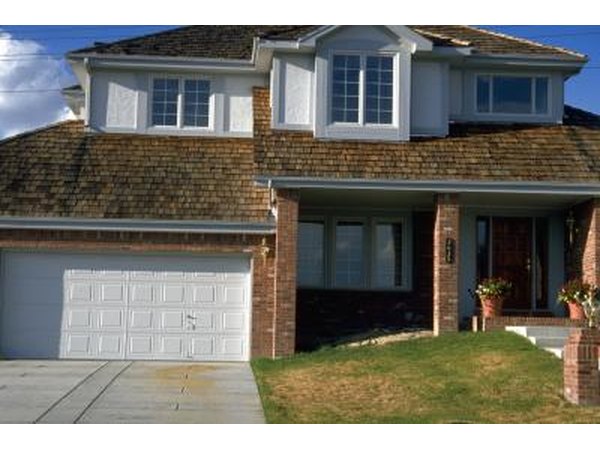 Jupiterimages/Photos.com/Getty Images
Step 2
Wipe down the garage walls thoroughly to remove any dirt or cobwebs. Paint the garage walls a festive color, such as yellow or blue. Cover the floor with plastic tarps before painting to protect the floor from dripping or spilled paint.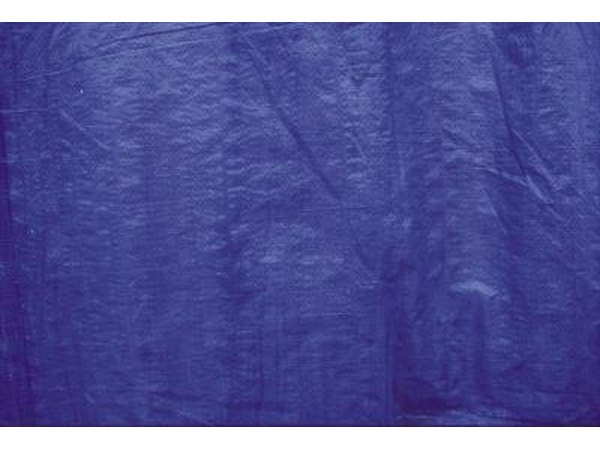 Jupiterimages/Photos.com/Getty Images
Step 3
Sweep and mop the floor to remove dust and dirt. Paint the floor with epoxy garage floor coating in a neutral color, such as gray. Color flakes (like sparkles) can also be added to give the floor a little extra pop. These optional color flakes come with many garage floor coating kits.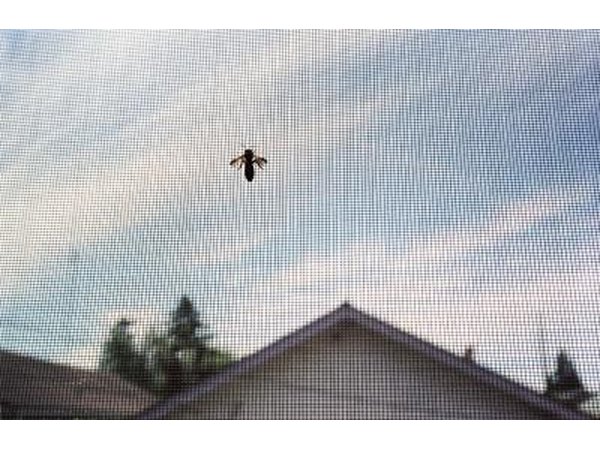 Brand X Pictures/Brand X Pictures/Getty Images
Step 4
Install a roll-up screen in front of the garage door. This will allow you to leave the garage door open, letting in light and air, while keeping out mosquitoes or other pests.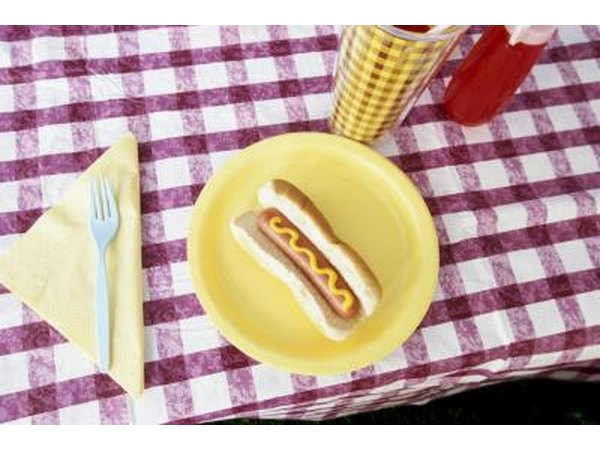 Creatas Images/Creatas/Getty Images
Step 5
Place some folding tables and chairs in the room, and cover the tables with festive tablecloths. Arrange the tables so there is plenty of room to walk between them, and allow a clear path to the door. When the garage is not being used as a party hall, the tables and chairs can be easily folded and stacked out of the way.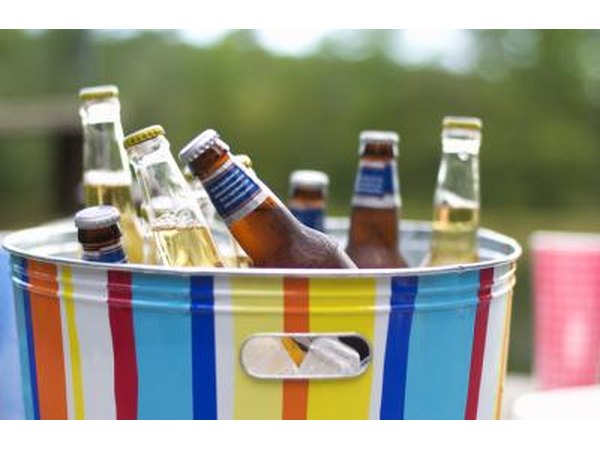 Creatas Images/Creatas/Getty Images
Step 6
Place one long folding table against a wall. Designate this table as the serving area, and place all snacks and drinks on this table. A large cooler full of ice and/or a mini-fridge should be set up next to the serving table.
Step 7
Hang speakers in the corners of the garage, and hook them up to a CD player, radio or iPod to provide music. A television can also be added to a wall or corner if you wish.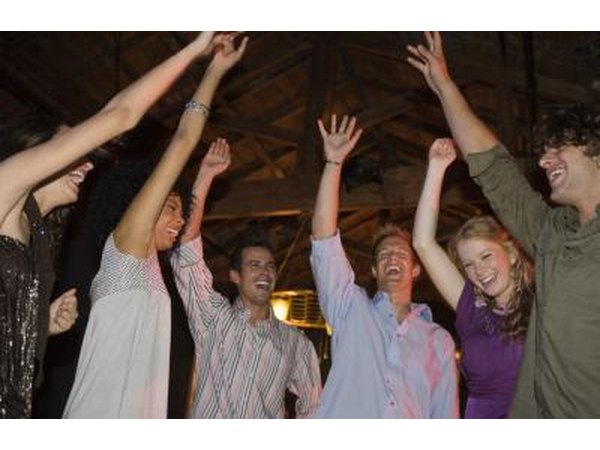 Jupiterimages/Goodshoot/Getty Images
Step 8
Hang a disco ball in the center of the garage. Drape string lights along the walls. Bring in lamps from other parts of the house if more light is needed.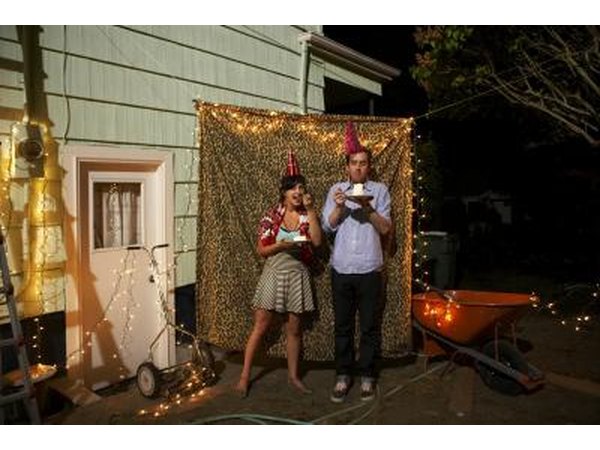 Thomas Northcut/Lifesize/Getty Images
Step 9
Add more decorations to the room until you feel it's appropriately festive. Tie balloons to the backs of chairs, hang photos or posters on the walls, add colorful throw rugs to the floor, and make table centerpieces out of items such as flowers, confetti or glitter.
Tips & Warnings
If the garage is too warm, even with the door open, you can bring in oscillating fans to cool the area.
Don't wait too late to paint before your event. If possible, paint a few days in advance to give the garage time to air out.
Promoted By Zergnet