There is a simple test you can perform at home to see how much vitamin C your vegetables and fruit contain. It is not exact, but the ranges will help you rate them from highest to lowest content of vitamin C. Start with a colored solution made from Iodine and starch. Vitamin C will bleach out the color, so the clearer the solution becomes, the more vitamin C that product contains. Test a number of products and line them up from darkest to lightest.
Things You'll Need
Corn starch
Water
Iodine
Stove
Measuring cup and spoon
Fruits and vegetables
Juicer or blender
Colander
Dropper
Glasses or jars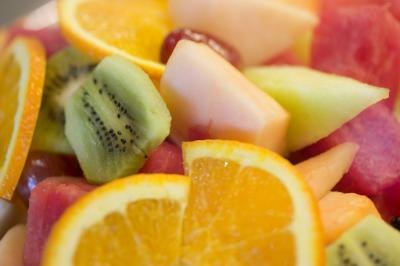 Step 1
Choose the vegetables and fruits that you want to test. Extract juice either by juicing or blending and then straining. You will only need a small sample of each, but it must be in liquid form. You can also test juices that you have purchased at the store.
Step 2
Mix one tablespoon of cornstarch with one cup of water. Boil the mixture for five minutes; stir occasionally to ensure the cornstarch is completely dissolved. In a separate glass, add a half teaspoon of the starch mixture to five tablespoons of water.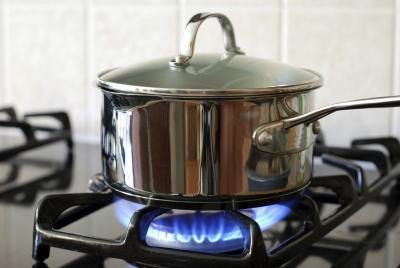 Step 3
Add iodine slowly, one drop at a time, until it reaches a dark blue color. You will probably only need four to five drops. Now you have your testing solution.
Step 4
Take one tablespoon of your testing solution and put it in a clean glass or jar. Drop ten drops of juice into the solution and wait to see the color change. If there is very little change, the juice you used contains very little vitamin C. If the liquid changes to clear, there is a high amount of vitamin C in your sample.