Each of your fingers has two flexor tendons. Your thumb has one flexor tendon. These tendons are located along the palm side of your finger and are close to the surface of your skin. Flexor tendons run from the tip of your fingers into your hands and end at your forearms. Extensor tendons are located in the back of your hand and fingers and allow you to straighten your thumbs and fingers. An injury, like a cut or rupture, to tendons in your hand or finger will make it hard to bend one or more of your fingers, leaving you unable to grasp or hold items. The damaged tendon will have to be repaired before you can perform normal activities.
How to Repair Tendons in the Fingers & Hands
Step 1
Apply ice immediately after your injury. The cold compress on the injured hand can slow the flow of blood to the damaged area.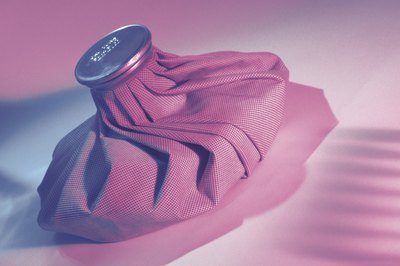 Step 2
Visit your doctor for further treatment. Your doctor will clean and treat the open or superficial wounds. If the tendon is not cut, you may be able to bend your fingers, but it will be painful. Your doctor may place it in a splint.
Step 3
Obtain surgery to reconnect the tendon. Your flexor tendon injury will not heal properly without surgery, which should be sought immediately after the injury. Your surgeon may use the Kessler grasping stitch which means the torn ends of the tendon are sutured back together. Special stitches will be used on the inside and outside of your tendon. After the surgery your tendon will take two months or longer to fully heal. There could be some stiffness in your fingers after the surgery.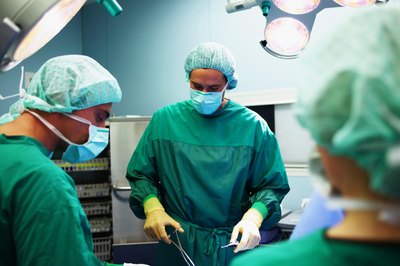 Step 4
Use a splint. During the time you wait for your tendon to heal from surgery, a splint should be worn. Typically, you may be required to use a splint for six weeks, according to Orthopedic Associates, LLC. The splint will protect your hand from injury as it heals.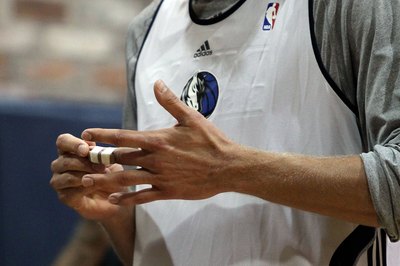 Step 5
Rehabilitate the tendon. This helps rebuild function, mobility, dexterity and strength in your hand. Hand therapy rehabilitation usually consists of a series hand exercises. Your particular therapy will depend on your injury and surgical repair. Your rehabilitation can occur with the continued use of the splint.