Losing weight can be challenging, and taking oral contraceptives—birth control pills—can make weight loss even more difficult. Birth control pills can inhibit a woman's ability to gain muscle mass through strength training, an important component of any weight loss program. Birth control pills may also cause some women to gain water weight. By making the necessary adjustments in your prescription and lifestyle, you can lose weight while on birth control pills.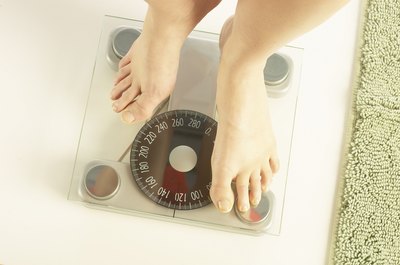 Step 1
Consult your doctor before beginning any weight-loss program. Make sure your doctor is aware of which birth control pills you are taking, as well as any other medications you may be on. Advise your doctor if you plan on taking any weight-loss supplements or meal substitutes, so that together you can determine if any components of those supplements might interfere with your other medications.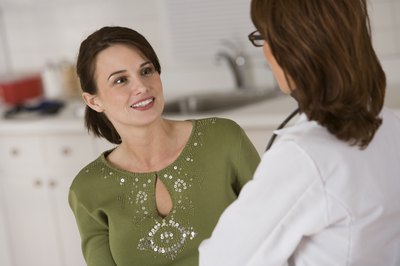 Step 2
Ask your doctor about options for a lower-estrogen birth control pill prescription. Newer low-estrogen contraception brands demonstrate lower rates of water retention than older, higher estrogen-containing pills. Some of the newest varieties even produce a mild diuretic effect.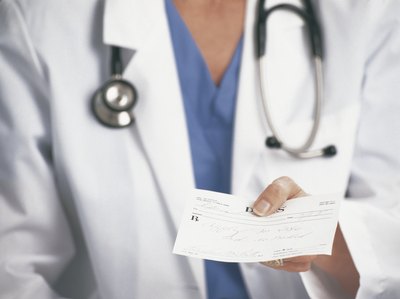 Step 3
Increase your strength training regimen to lose weight on birth control pills. Researchers at Texas A&M University determined that birth control pills, particularly those brands containing higher levels of progestins, lead to body chemistry which breaks down muscle tissue faster and inhibits muscle development. Ask your doctor about lower progestin-containing birth control pill brands, and ramp up your weight training to lose weight and gain muscle tone.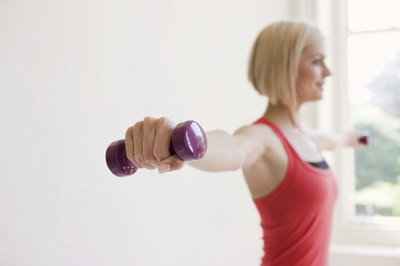 Step 4
Eat a healthy, diverse, low-fat diet. Scientific studies on the nutritional impacts of birth control pills are inconclusive, but women striving to lose weight need a lower-calorie diet full of vitamins, minerals and anti-oxidants. Strive for five servings of vegetables a day along with fruit, whole grains and lean protein sources like beans, chicken or fish.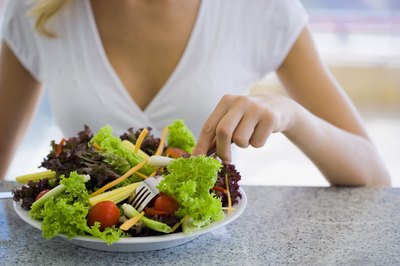 Step 5
Report any adverse medical symptoms to your doctor immediately. Weight loss should improve overall health and sense of well-being, so any negative symptoms like headache, pain, swelling, dizziness or nausea could be a sign of birth control side effects. Monitor your weight-loss progress and be attentive to any negative signs to ensure safe, healthful weight loss while on birth control pills.