Hosting a large group of people in a small space requires creative thinking to make the party work. By combining advance planning and strategic use of space, create a crowded party that is fun. Consider a simple, low-prep meal because limited space probably isn't the best setting for a fancy, sit-down meal, and less time in the kitchen means a relaxed party and more time with your guests.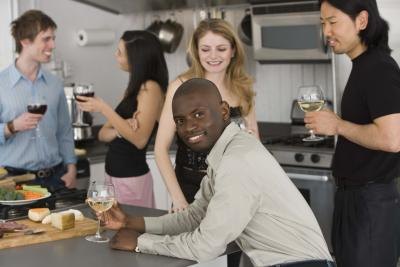 (Jupiterimages/Stockbyte/Getty Images)
If you don't have space for a bar or buffet, make use of existing furniture. Remove books from a low bookcase, then place a table runner, bottles and an ice bucket on top, and arrange glasses and napkins on the shelves. If seating is in short supply, arrange a few big pillows on the floor or tuck footstools or milk crates into unused corners. Push the furniture against the wall to free up space in the center of the room. Stow items such as framed pictures, knickknacks, coat racks or table lamps in a closet or bedroom if they don't serve a purpose, but leave space on your bed for jackets and purses.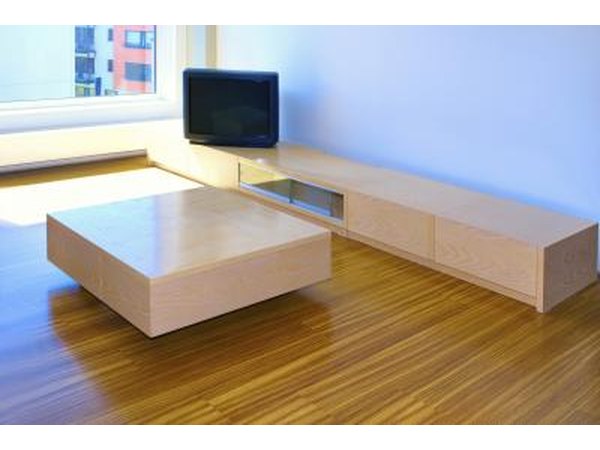 veger/iStock/Getty Images
Prepare food in advance to free up counter space the evening of the party. Food that requires no heating, cooking or stirring makes preparation easier in a small kitchen. Consider finger food such as crackers, cheese, fresh fruit, nuts, and salmon or shrimp, which requires no cutlery and is easy for guests to eat standing up. Place the food on trays located in various areas of the room to encourage guests to spread out. Temporarily stash countertop appliances in a closet.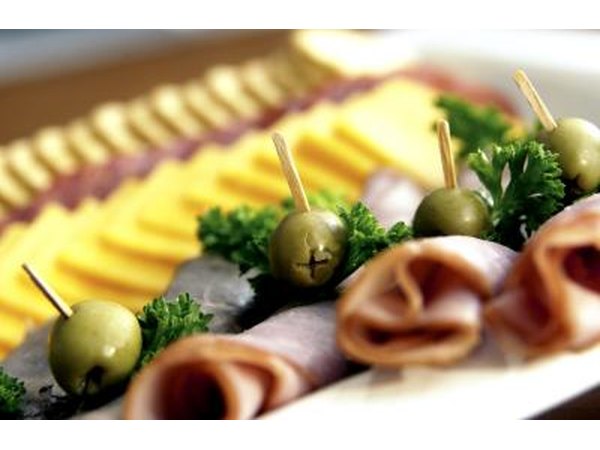 Vstock LLC/VStock/Getty Images
Let the party spill over to a patio or balcony if weather allows. If possible, leave the door open to create a natural flow between party spaces. A string of colorful lights around a railing creates an inviting atmosphere. Place snacks, drinks and a colorful ice bucket outdoors to entice guests to move back and forth between areas.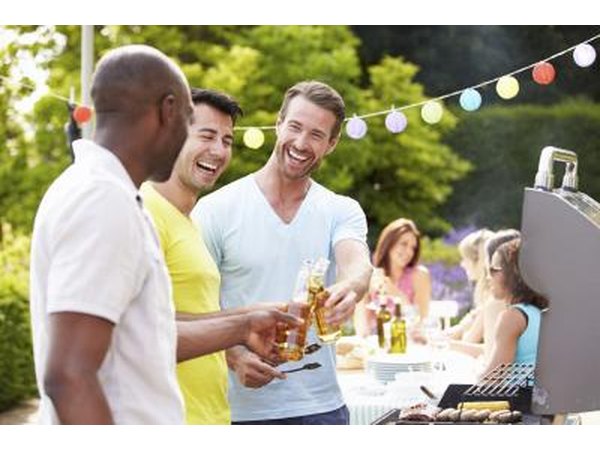 monkeybusinessimages/iStock/Getty Images
Low lighting is best for an evening party. Place a few candles around the area or hang paper lanterns from the ceiling to create atmosphere without taking up valuable space. If your get-together is during the day, open the windows to let in natural light. A single flower such as a big, red peony adds a splash of color in a tiny space. Strategic planning such as placing drinks and food in separate areas eliminates bottlenecks and encourages people to move around and mingle.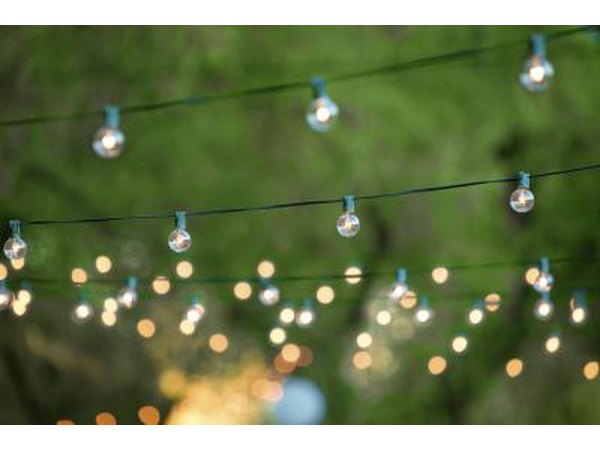 imging/iStock/Getty Images
Promoted By Zergnet