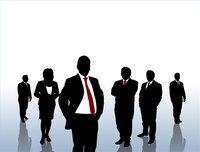 Business grants can be found and applied for online. Many new and existing business owners miss out on various opportunities throughout the year to apply for free government grant money dedicated for small businesses. Here are a few steps to help you find and apply for a business grant online.
Make sure that you are eligible for the government business grant, you can do this by logging into any major business grant provider online and look up business grant requirements. They will have a list of specific qualifications your business must have to apply for the grant money.
Check on business grant availability. Business grant are not available all the time, the government will issue and allow a certain amount of money each year for business grants. So times the amount of grant money is high, sometimes it;s low. So it is important to frequently check if business grants are available by contacting your local government offices.
Have all your business information, documents and paperwork ready for the application process. To secure a business grant you'll need all the information you can get so that you application and proposal letter stand out when grants are selected. There are companies online that can help business secure grant money by helping with paper work documentation and grant proposal letters.