Losing weight in your midriff is a difficult endeavor. Michael Bracko, exercise physiologist and director at the Institute for HockeyResearch in Canada, believes that you can't spot train specific areas of your body to lose weight. Weight loss results from total body exercise. Human midriffs hold two kinds of weight: visceral fat around the organs and subcutaneous fat between the skin and the abdominal wall. Visceral fat especially is a warning factor for diseases like diabetes, but to remove either fat from the midriff requires addressing the reasons weight collects in that area.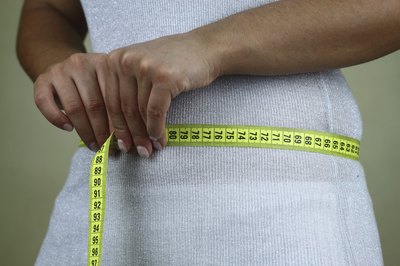 Step 1
Relax. Researchers at Harvard have indicated that increased levels of cortisol, the stress hormone, can cause fat to collect on your abdomen. These increased levels of cortisol can also appear in women at menopause, when they begin to lose their estrogen. Taking time to slow down and relax can help to lower your overall cortisol levels in either case. Removing some of the concerns that cause you to worry can also have a positive impact on your cortisol levels.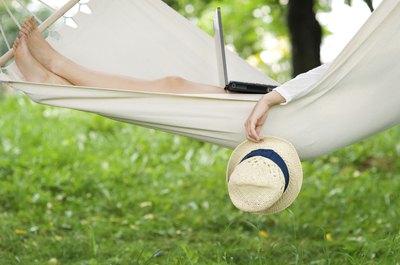 Step 2
Exercise for 30 to 60 minutes per day. A Duke University Medical Center Study found that adults who didn't exercise had a 9 percent gain of visceral fat, while adults who exercised the equivalent of walking 12 miles per week stayed the same. Adults who exercised the equivalent of 20 miles per week actually lost visceral abdominal fat.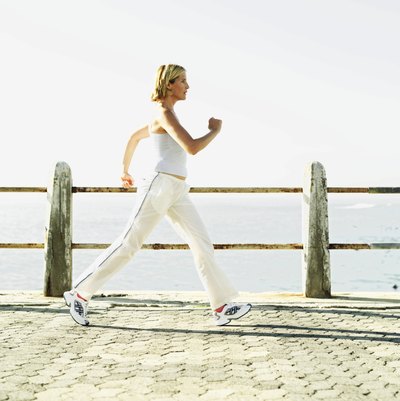 Step 3
Weight train for one hour twice each week. People who use weights in their training, instead of just cardiovascular workouts, are able to shed midriff weight and keep it off.
Step 4
Eat healthy food. While you may lose weight eating the same calories of unhealthy food as healthy food, you won't shed as many midriff pounds. Your body processes things like whole grains better than it would french fries. It's able to use more of the food item, so less of the item is converted to fat.