Sinus congestion is swollen nasal passageways due to allergies, the cold or flu, nasal polyps or infection. The congestion can be a symptom of sinusitis, the side effects of medication or any number of reasons, according to the Mayo Clinic. There are several methods of treating the congestion. Some treatments are holistic, while others use over-the-counter drugs. With so many remedies for sinus congestion, a person is certain to find help for the condition.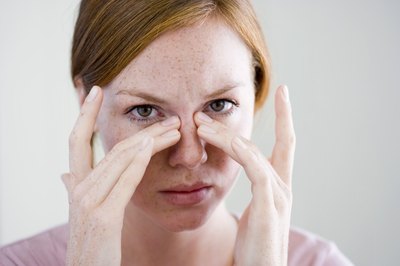 Step 1
Drink water. The Mayo Clinic suggests drinking plenty of fluids to help with nasal decongestion. The water dilutes and thins the thick mucus that causes the swelling. The American Dietetic Association recommends a daily intake of 64 oz. of fluids. Drinking water also flushes out the bacteria or other toxins that may be contributing to the congestion.
Step 2
Steam the sinuses. This is another easy way to open up the sinus cavities and induce drainage. A hot shower helps and so does deeply inhaling the steam from a pot of boiling water. Put a towel over your head and lean over the pot once you have turned off the stove. The article, "Home Remedy for Sinus Infection" on the Sinus Infection Help website suggests breathing in the steam for two to three minutes a few times each day.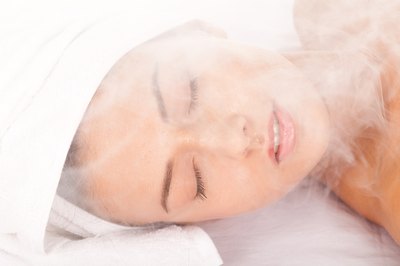 Step 3
Use decongestants. Many decongestants on the market relieve sinus congestion temporarily. These drugs restrict the blood vessels in the nasal cavities so the swelling decreases. Examples are Sudafed and Afrin. These drugs should only be taken for a few days. Longer use can lead to more severe congestion, according to the Mayo Clinic.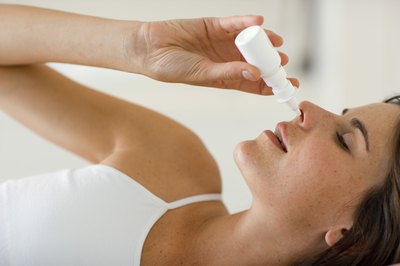 Step 4
Use garlic. Herbalist think garlic has antibacterial and antifungal properties. The strong aroma of garlic is also useful in opening up the sinuses. The article "Home Remedy for Sinus Infection" also suggests taking garlic capsules as a remedy for sinus problems. Another option is to place chopped-up garlic cloves into a bowl of hot water and then inhale the steam for a few minutes.
Step 5
See a doctor. A doctor has access to many prescription drugs that are effective in treating deep sinus congestion. Nasal corticosteroids like Flonase and oral or injected corticosteroids help with serious congestion, according to the Mayo Clinic. Antibiotics are prescribed if the congestion is caused by a bacterial infection. Allergy shots are given if allergies cause the sinus congestion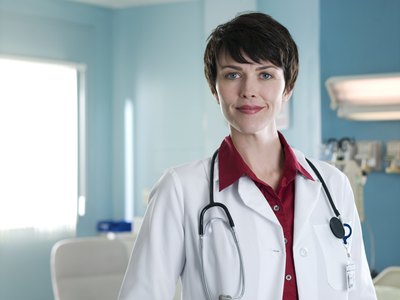 Step 6
Elevate the head. At night, it is a good idea to sleep with your head elevated. This helps to make drainage of the sinus cavities easier. Add an extra pillow to get the height.