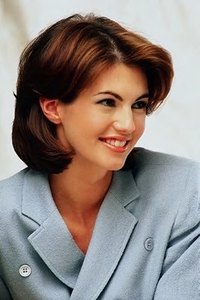 Customer satisfaction metrics are essential to increasing customer retention, and thus profits.
Contrary to common belief, there are actually customer satisfaction metrics, and actually a customer satisfaction index against which to measure your data.
Things You'll Need
Customer satisfaction surveys
Customer satisfaction management
Become familiar with customer satisfaction metrics. The company that measures general customer satisfaction, ACSI (Wikipedia them), puts out general metrics for certain industries.
Find your industry's score, and that's what you'll measure the customer satisfaction of your business against. We will be using a slightly less quantitative version of the ACSI methodology to measure your customer service.

ACSI gathers data from customer satisfaction surveys. They give each customer satisfaction survey to random people, to ensure no unintended trends.
On your surveys should be 3 questions, on a 1-10 scale. Your 3 questions should pertain to overall satisfaction, expectancy disconfirmation (did the product fall short of or exceed your expectations), and performance of your product vs. the customer ideal.
ACSI methods are a little more complex, because, for instance, they measure value received against products that consumers don't necessarily expect much value from, and some that do. If those two products receive the same score, it affects their ACSI score differently.
However, you're only measuring yourself, so you can do a simple scale of 1-10.

Below is the equation you use to calculate your ACSI score.
(Satisfaction-1).3885 + (Expectancy-1).3190 + (Performance-1)_.2925)/9_100

Compare your customer satisfaction to that of your industry every quarter. ACSI comes out with new stats 45 days after the end of each fiscal quarter. You can see the score on the ACSI website (http://theacsi.org/)
If your score is higher than that of your industry, you're doing well, and congratulations! If it's not, well, I'll be writing other articles soon about customer retention and improving customer relations. Have a look!