Things You'll Need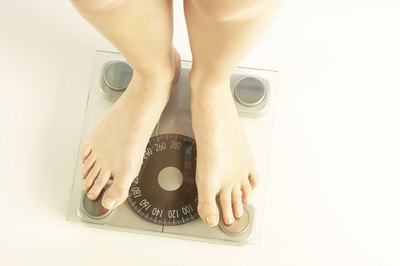 Someone with a pear-shaped body gains most of her weight below her waist. Her thighs, hips and buttocks get larger long before her chest, shoulders and stomach. Luckily, weight in your legs and thighs is easier to lose than fat around your abdomen, according to Martica Heaner, M.A., M.Ed. With proper diet and exercise along with a lower-body focus, you should be able to lose weight despite your pear shape.
Step 1
Watch what you eat. Avoid foods that are high in fat, especially if they feature saturated or trans fat. Include fruits and vegetables with each meal along with lean proteins such as turkey, fish and kidney beans.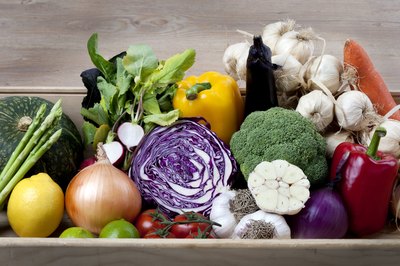 Step 2
Avoid consuming too many calories each day. Use a calorie counter to determine how many calories you need to eat in order to maintain your current weight and pear shape. You can find a sample calculator on the American Cancer Society website. To lose weight, consume fewer calories than the number determined by the calculator.
Step 3
Include a cardio workout in your routine five times each week for at least 30 minutes. This can include walking, jogging, aerobic workouts or even aggressive sports like football or tennis. Choose something you enjoy to improve your chances of sticking with it. Make sure you work up a sweat and increase your heart rate during the activity.
Step 4
Perform strength-training activities three times a week with breaks in between each day. While you carry most of your weight on the lower half of your body, don't neglect your arms or abdominals. Focus your workouts on your upper body, lower body and core muscles to increase your lean muscle mass.
Step 5
Focus some of your exercises on your problem areas. Lunges work out your hips, thighs and calves. Leg lifts focus on your hips and buttocks. Tone these areas to increase muscle and even out your body shape.