Discussed by health critics as a way to lose weight, detox the body and break up fat, drinking hot water with lemon is a popular fad diet. According to the diet guru's at Foodie Goodie Diet and Fitness Magazine, the hot beverage concoction also helps your digestive system work smoothly, and promotes healthy hydrated skin. Rich in vitamin C, the citrus fruit is responsible for curing constipation, diarrhea and even hangovers. Known as a natural antiseptic, lemon in hot water helps boost the immune system and cleanse the blood.
Things You'll Need
Coffee mug
Hot water
Whole lemon
Juicer
Knife
Cinnamon
Ginger
Tea bag
Honey
Whole orange
Straw
Healthy meal plan
Step 1
Heat a coffee mug of water. Place the mug in the microwave for two minutes, or heat water on the stove in a tea kettle or small pot until it boils.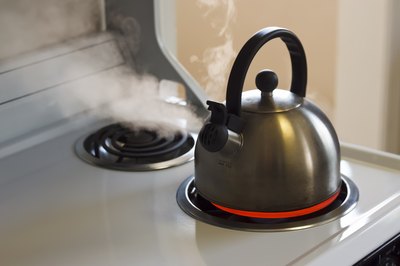 Step 2
Slice a fresh lemon in half. Use a juicer, or squeeze the contents of one half of the lemon into the hot water. Stir, and allow the beverage to cool enough to drink safely.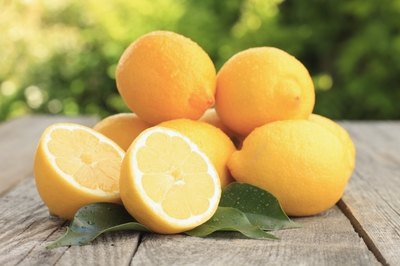 Step 3
Drink the lemon water while it is still hot, at least 30 minutes before breakfast. Adding extra water to your daily regime before breakfast will help the stomach feel full, and may aid in weight loss by reducing portion sizes during meals.
Step 4
Have hot water and lemon drinks throughout the day. Allow the hot beverage to count towards the daily intake of water, while boosting the immune system and cleaning the body. Drinking too much lemon water may cause damage to tooth enamel. Citric acid in lemon juice can erode the top layer of the teeth. Use a straw to minimize this risk.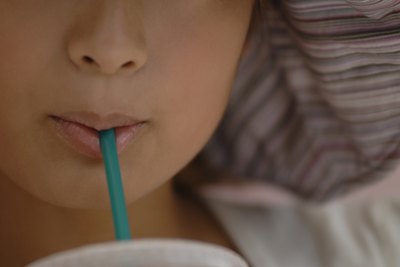 Step 5
Eat a well-balanced diet in addition to drinking hot water with lemon. Substituting a water diet for meals will leave the body malnourished, and devoid of essential nutrients, vitamins and minerals. Use the hot lemon drink in addition to sensible meal choices or a diet approved by your physician.