Things You'll Need
The Body Shop vitamin E lotion
L'Occitane Beurre de Karite shea butter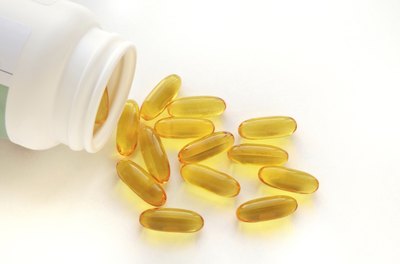 Red scars are often newer scars that are still in the healing process, according to Linda Papadopoulos and Carl Walker, authors of "Understanding Skin Problems." During the healing process, a red scar will often appear raised and hard. You can help the scar heal faster by applying moisturizers that contain aloe vera, vitamin E or shea butter, or you can have the scar removed through laser therapy or micropigmentation treatments.
Step 1
Apply lotion to the scar twice daily. Vitamin E and shea butter are healing moisturizers that reduce the recovery time for scars. A red scar changes over the course of three months and eventually becomes soft, slightly discolored and flat. Applying the lotion can minimize the hyperpigmentation of the scar, according to Papadopoulos and Walker. Use a drop of lotion on the scar and rub it in. Be sure to wash the area before application.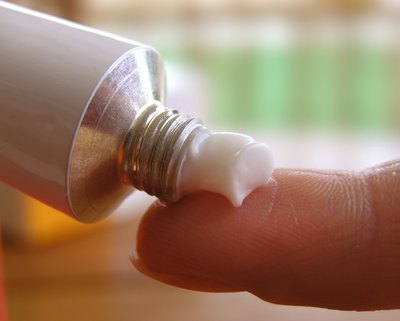 Step 2
Get laser resurfacing treatments. Laser therapy treatments are an option for lightening the color of the scar and flattening the surface, and often require multiple sessions for complete removal. Locate a licensed professional through the Consumer Guide to Plastic Surgery's website. According to the site, laser resurfacing uses carbon dioxide and erbium:YAG lasers that act like a sandblaster to remove the scar.
Step 3
Consider micropigmentation. This procedure is an option for restoring color to your scar by tattooing color onto and beneath the top layer of your skin, according to the Consumer Guide to Plastic Surgery. According to the site, an anesthetic is used before and after to minimize discomfort. Common side effects include pain, redness and temporary swelling.