Losing weight off your legs takes a three-pronged approach. You will need to burn calories and fat by enlisting in some heave duty cardiovascular exercise. Complement your hard work by following a healthy diet, and finally to really see definition in your legs you'll need to sculpt them by performing target toning exercises.
Step 1
Do cardiovascular training three to six times per week for at least thirty minutes. Jogging, swimming, cycling, or working out on the elliptical are great, as you are constantly engaging your leg muscles. Working out at a moderately high intensity will raise your metabolism, thus resulting in fat loss.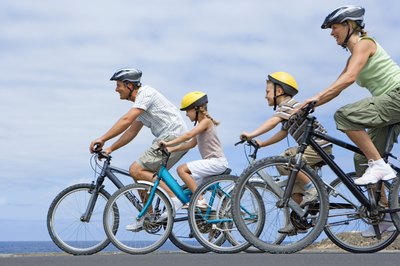 Step 2
Follow a balanced diet rich in whole grains, proteins, fruits and vegetables. Eat six small meals throughout the day to stave off hunger, and drink plenty of water to keep yourself hydrated. Reduce saturated fat from your die and eliminate soda and white flour, since it has been stripped of nutrients.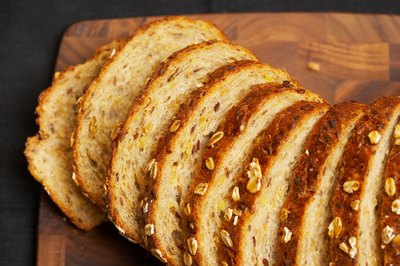 Step 3
Tone your legs by performing exercises that specifically target your calves, thighs and glutes. Great exercises that target these regions include squats, lunges and plies. To maximize results use dumbbells, a stability ball or resistance bands.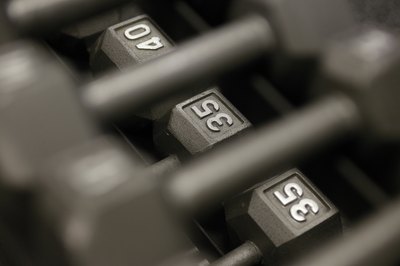 Step 4
Perform squats with a stability ball. Place the ball between a wall and your lower back; your feet should be about shoulder-width apart. Start by standing and place your hands on your hips, lower yourself about ten inches by bending your knees, hold the position for about three seconds, then return to a standing position. Do twelve repetitions followed by another set of twelve.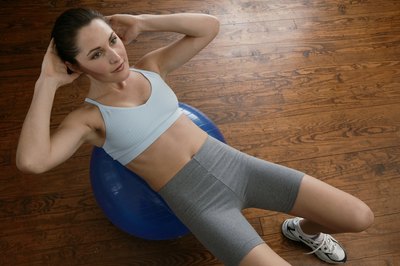 Step 5
Lunge with dumbbells to target your thighs. Hold a five to eight pound dumbbell in each hand and stand with your feet about hip-width apart. Lunge forward with your right leg--your left knee should be just above the ground without touching it--and then straighten your legs. Do twelve repetitions followed by another set of twelve, then switch legs. You can also perform the exercise without dumbbells.
Step 6
Target the back of your thighs and butt by doing plies. Stand with your toes pointing outwards and your feet a little wider than shoulder-width apart. With your arms stretching forward, lower yourself into a squat and contract your glutes, then return to starting position. Work yourself up to 50 repetitions.