Things You'll Need
Every U.S. citizen is required to have a passport to travel abroad. Minor children and infants are no exception. Among other things, a U.S. passport must bear the signature of the person who holds it. If a child does not yet have the ability to sign her own name, a parent may sign the passport on the child's behalf.
Step 1
Open your child's passport to the signature page.
Step 2
Print your child's name on the signature line.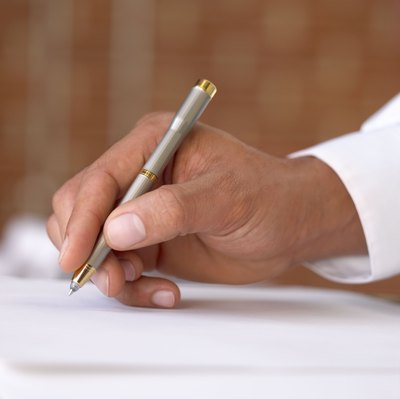 Step 3
Sign your name next to your child's name.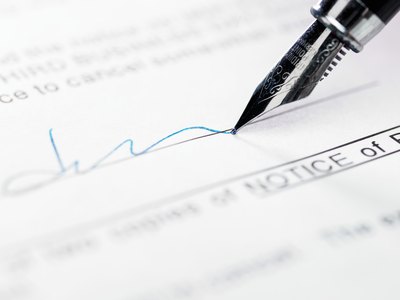 Step 4
Write whether you are the child's mother or father in parentheses next to your signature.