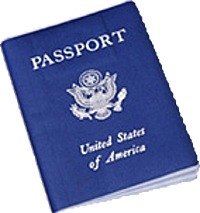 With lush national parks and historic castles, the nation of Ghana offers a wide range of attractions for its many tourists. If you would like to travel to Ghana, you will need a valid passport and an official visa from the Ghanaian government. Travelers without these items will not be able to enter the country. To obtain a Ghana visa, you must complete an application form, obtain passport-size photos of yourself and pay a visa fee. Typically, the application takes between two to five business days to process.
Things You'll Need
Ghana visa application form
Valid passport (must not expire in six months or less)
Evidence of financial support or letter of invitation from host in Ghana
Visa fee
Four passport-size photographs of applicant
Prepaid, self-addressed envelope
Complete the Ghana visa application form. Visit the official website of the Ghana Embassy to download the application. You will need to provide four copies of this form for your application package (one original form and three copies). Make sure to sign all four forms by hand.
Obtain four passport-size photos of yourself. To obtain these photos, head to a store like CVS or Walgreen's that offers passport photograph services. Once you have the photos, attach one photo to each copy of your visa application. You should affix the photograph with glue or a staple at the top right corner of the form.
Obtain evidence of financial support. Tourists who wish to travel to Ghana must show evidence that they have enough money to support themselves while abroad. Thus, you need to provide a recent copy of your bank statement or a letter from your bank with your visa application.
Pay the visa fee. For a single entry visa to Ghana, you will need to pay $50. For a multiple entry visa, the fee is $80. If you need expedited service within 48 hours, add $30 to your fee. Acceptable forms of payment include money order, cashier's check or certified bank check made payable to the Embassy of Ghana. Cash and personal checks will not be accepted.
Get a prepaid overnight envelope for the return of your passport. You will need to provide a self-addressed envelope to ensure your passport and visa are returned to you. The Ghana Embassy recommends applicants use a FedEx prepaid, self-addressed, overnight, trackable envelope.
Gather all of the necessary forms. To create a complete visa application package, you will need the following: a completed application form with attached passport photos, valid passport, evidence of financial support, visa fee and a prepaid self-addressed envelope.
Send the complete application package to the following address:
The Consular Section 3512 International Dr. NW Washington DC 20008
You should send the package with insurance and delivery confirmation to ensure it makes it to the Consular Section.