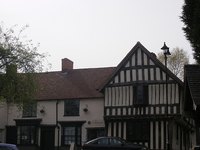 Because your home is collateral for your mortgage, most mortgage lenders require you to carry homeowner's insurance to cover any damage that may occur. If you do not have a loan on your home, insurance may not be required. However, homeowner's insurance not only protects your home, it also protects your assets. Liability coverage, commonly found on homeowner's policies, will pay out in the event that someone is injured on your property due to your negligence. If you have sold your home or purchased insurance from another provider, you must cancel your current policy.
Contact your agent or insurance company directly and inquire as to how you can cancel your homeowner's policy. Many companies will mail you an Accord Cancellation Form (or Lost Policy Release) to sign and return while others may cancel the policy over the phone with a verbal acknowledgment.
Complete, sign and return any cancellation forms sent to you in a timely manner.
Make note on the cancellation request form, or in a cover letter to the agent, where and to whom any refund should be sent. It is also wise to include a current phone number in case the agent has any additional questions.
Follow up after 10 business days to ensure the company received your documents.