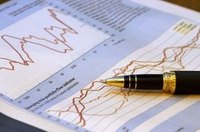 Opening a bank account online is relatively easy and can be accomplished in just a few minutes with proper identification. Opening a standard bank account online automatically qualifies you to bank online as well. Choose among the different features of several banks before applying online. After opening the account online you may use any service of the local office.
Investigate the various kinds of bank accounts available to online registration. Accounts opened online allow access to online features and any branch service the bank offers. Use a search engine to find local banks. Nearby locations should offer the ability to make deposits, use teller or branch manager services (such as certifying checks), or use your debit or ATM card.
Compare and contrast the features of each program. Some offer immediate cash transfer and some offer the ability to deposit checks online. Find and enter the data required. You will need a Social Security number, local address, telephone number (either a land line or mobile phone) and date of birth. Some banks will require another form of identification such as a driver's license number. For business accounts you will need an employer identification number.
Make certain you have an acceptable browser for banking online if you do not want to deal directly with your local branch office. For convenience, find out if the bank has a mobile phone app for banking through your cell phone. If you are opening a joint account, your partner will need to provide the same basic information.
Create a safety key or site key, as Bank of America calls it. This is an added layer of security to prevent phishing. Choose a picture and a challenge question for your account. Choose a password, user name and challenge question that you have not used before for extra safety.
Wait online while the bank processes your information and verifies your account information. Fund your account by either mailing a check, using wire transfer or an electronic check transfer (which requires the bank routing number of your old account) or bring cash or deposits to the bank. You also can use a credit card to fund the account.