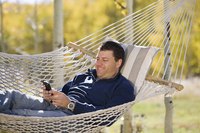 You have the legal right to an accurate credit report. The Federal Trade Commission says online that if your report includes inaccurate or outdated information, you can ask the credit bureaus to look into it. You can also contact whoever provided the data and request a correction. You can hire companies to fix your report, but it's cheaper to do the work yourself.
Checking Your Report
You can get a free copy of your report once a year from each of the three major bureaus -- Experian, Equifax and TransUnion -- through the Annual Credit Report website. Review the report for inaccuracies, such as debts listed as still owed that you've paid off. Also look for outdated negative information. Debts older than seven years, for example, shouldn't be on your report.
Contact the Bureau
Contact the credit bureaus about the problem, either by letter or online. If you send a letter, use certified mail and request a return receipt. The FTC says your letter should identify the errors you've spotted and explain why the information is inaccurate. Include copies of any documents that prove your case. A bureau has 30 days to investigate and report its conclusions to you. The report should include the name and address of the creditor who provided the information. Contact the creditor, point out the error and request that the company provide corrected information to the bureaus.
After the Investigation
Nothing except time can remove accurate negative information from your report. If the credit bureau investigates and concludes that the item is valid, it won't make any changes. You can, however, ask the company to include the record of your dispute in your credit report, so anyone checking on your credit can see it. The information provider also must acknowledge the dispute if it reports the same credit item to the bureaus in the future.
Getting Help
Credit-repair services don't have any special tricks up their sleeves. The Nolo legal website says these services use the same procedures available to you, but they charge you for it -- from $250 to $5,000. If the credit bureau refuses to correct its errors, it might be worth hiring a lawyer with experience in credit cases. If the company is negligent, you can collect for damages, including court costs and legal fees. You might be able to collect punitive damages if the bureau's errors are severe.