Meningitis, also called spinal meningitis, is inflammation of the meninges -- the tissue that surrounds the brain and spinal cord. There are two types of meningitis: viral and bacterial. Viral is common and treatable. Bacterial is much more deadly but fortunately, rare. Symptoms of meningitis are very similar to those of the flu: high fever, severe headache, vomiting, nausea, difficulty concentrating, seizures, sleepiness, stiff neck, sensitivity to light, lack of appetite, skin rash, leg pain, ice-cold hands and feet and pale skin.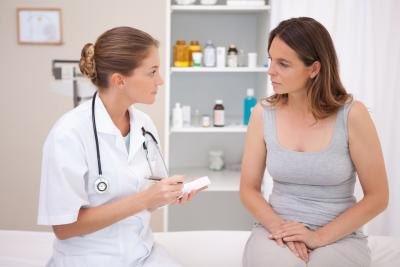 Step 1
Miss routine vaccinations or forgo vaccinations altogether. This is the first step to possibly contracting not only bacterial meningitis but many other serious and avoidable diseases. According to the Centers for Disease Control, "Before the 1990s, Haemophilus influenzae type b (Hib) was the leading cause of bacterial meningitis. Hib vaccine is now given to all children as part of their routine immunizations. This vaccine has reduced the number of cases of Hib infection and the number of related meningitis cases."
The meningococcal vaccination is offered to protect against other strains of bacteria that can lead to bacterial meningitis as well. The CDC says, "The high risk children for whom this vaccine is recommended include children who travel to, and United States citizens who reside in, countries where meningitis is hyperendemic or epidemic, persons with terminal complement deficiency (an immune system disorder), and persons with a damaged spleen or whose spleen has been removed." It is also recommended for children ages 11 to 18 and adults who are living in a college dormitory, military quarters or have a compromised immune system due to any number of conditions.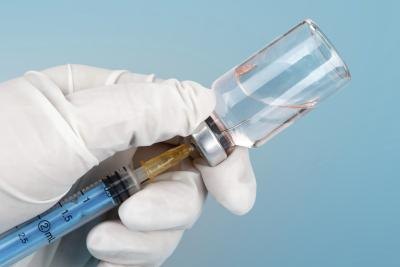 Step 2
Live, work or learn in close quarters with others. This can lead to an outbreak of meningitis. Neisseria meningitidis (meningococcus) is a highly infectious upper respiratory infection that enters the bloodstream. The meningococcal vaccination is recommended by the CDC for college freshmen who will be living in dorms, military recruits, individuals with a damaged or removed spleen, microbiologists who may work with the bacteria in a lab and people traveling to countries where the disease is prevalent.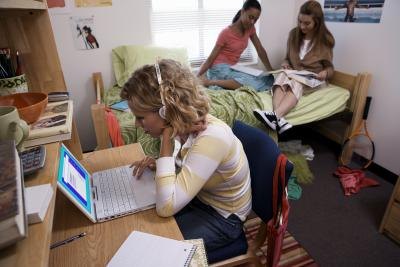 Step 3
Get pregnant. Pregnant women are at risk of contracting meningitis from the Listeria monocytogenes (listeria) strain of bacteria. If a mother is infected, her unborn baby is as well. The Mayo Clinic says, "...infections in late pregnancy may cause a baby to be stillborn or die shortly after birth." Listeria can be found in many sources such as in soil, foods like, soft cheeses, hot dogs, and lunch meats, and many wild and domestic animals carry the strain as well. Most healthy people are not affected by listeria.
Step 4
Catch a cold. Viral meningitis is most commonly contracted during the late summer or early fall. It shares many similarities with typical cold- or flu-like symptoms such as sore throat, sore joints and headaches. Viral meningitis usually clears up on its own within two weeks.