If you have a wheat allergy, celiac disease or nonceliac gluten sensitivity, your doctor may have instructed you to follow a gluten-free diet. You can lose weight on a gluten-free plan if you have any of these conditions, but going gluten free for the sake of losing weight may be a waste of time. Weight loss results from negatively balancing calories in versus calories out. To lose weight on a gluten-free diet, focus on moderating portion sizes, choosing healthy and nutritious foods and staying away from high-sugar and refined-grain products.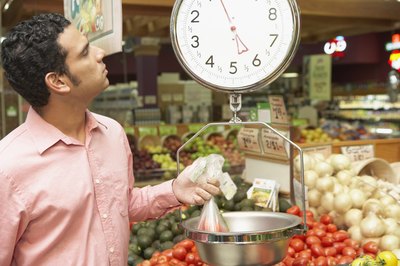 The Issue With Gluten
Gluten is a protein found in barley, wheat and rye. When ingested by people with celiac disease, it causes an autoimmune reaction that affects the small intestine and compromises health. People with a wheat allergy may choose to eat gluten free because it guarantees they stay away from wheat; nonceliac gluten-intolerant patients experience digestive ailments when they consume gluten, even though the protein isn't triggering an autoimmune response in their bodies. These conditions make a gluten-free diet a medical necessity.
If you don't have gluten intolerance, living gluten free puts serious restrictions on what you can and can't eat and may, if you're not careful, lead to nutritional deficiencies. No evidence supports that switching to a gluten-free diet without a medical need will help you lose weight, notes the Cleveland Clinic.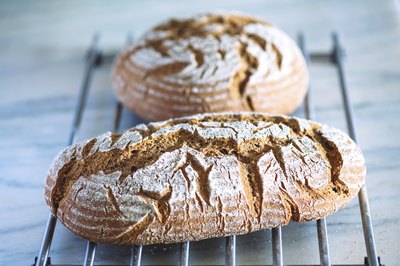 Which Foods Are Gluten-Free
Some foods are naturally free of gluten, including unprocessed meats, poultry, fish, tofu, beans, fruits, vegetables, nuts and seeds. Gluten-free grains, such as corn, millet, quinoa, teff and rice, are also OK for those with gluten intolerance. Conventional breads, energy bars, cereal bars, croutons, cereals, crackers, chips, pasta, beer and pizza usually contain gluten, as do soy sauce and many packaged soups and sauces. Gluten-free versions of most of these foods are available.
The label "gluten-free," however, isn't a stamp of good nutrition or health; it simply means it shouldn't trigger symptoms in those with gluten intolerance. Processed gluten-free snacks, cookies and cakes contain just as many, if not more, calories and sugar than their traditional counterparts and are not good options for weight loss.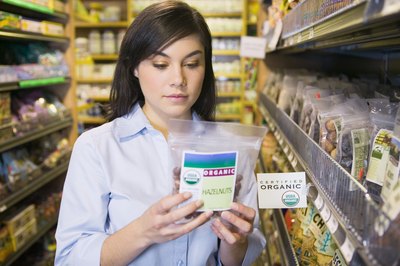 Wise Choices
Eating to lose weight means making wise choices, whether you're gluten-free or not. Stick to naturally gluten-free foods, particularly lean proteins, fresh produce and whole grains at most meals, rather than looking to processed gluten-free foods. Keep portion sizes appropriate to your daily needs -- eating too much of any food can inhibit weight loss. Gluten-free products, particularly sweet treats or salty snacks, may be an occasional indulgence, but always count them in your total calorie intake for the day. Use a gluten-free diet as an opportunity to read food labels and make healthful choices, looking for products that are low in sugar and high in fiber, vitamins and minerals.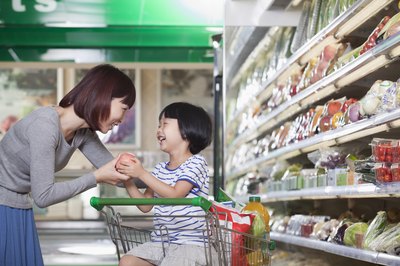 More Steps
If you go gluten free just to lose weight, you aren't necessarily going to do yourself harm by skipping the ingredient as long as you focus on getting a variety of healthful foods daily. A gluten-free lifestyle may give you the incentive to skip the scone at the coffee bar and pass on the bread at dinner. Exercise is another important component of any weight-loss plan, so get out and move at least 30 minutes most days of the week.