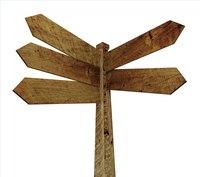 Businesses use vehicle-tracking services to follow the progress and ensure the safety of their vehicles. By providing high quality equipment and rapid response service for a competitive rate, you can establish a vehicle-tracking company with a long-term focus. Through a formal foundation, strong marketing plan and solid customer service, your successful vehicle-tracking company will develop a deep roster of clients that provides a steady stream of revenue and increasing profits. You can start a vehicle-tracking company with between $30,000 and $60,000 in capital and $30,000 in working capital to pay for monthly expenses for three to six months.
Things You'll Need
Global-positioning systems, or GPS
Decide whether to establish a business or buy a vehicle-tracking franchise. Franchises can help provide a lower cost-of-entry option and offer support and training, but can lead to lower overall profits due to franchise fees and costs. If you have a strong background in the vehicle-tracking industry and have access to sufficient start-up capital, consider starting your own business for greater control and flexibility. Franchise fees range from $20,000 to $30,000 and financing options are usually generous for fees and equipment costs.
Create a formal foundation for your company. Incorporate your business to limit your personal financial and legal liabilities. Consider an S-corporation if your tax situation and company size will fit the criterion. Legal and filing fees for establishing an S-corporation average between $1,000 and $2,000, but can vary based on the state where you incorporate. Establish an organization and accounting system that will allow you to facilitate paperwork and bookkeeping requirements. A basic computer system with Quickbooks Accounting software should cost about $800.
Buy global-positioning system, or GPS, and monitoring equipment. If you sign up under a franchise, you may receive proprietary equipment through the franchise arrangement. A franchise-based system costs around $25,000 to start. If you are building a business, research the GPS systems and features that you'll offer clients. Look for systems that can expand as your business obtains more clients. A base system costs around $12,000, with a $400-per-vehicle equipment cost. Typically, the cost of the equipment for a vehicle is paid by your customers. Buy about 10 vehicle systems when starting out to prevent installation delays.
Set up a monitoring station. This station should have large monitoring screens and high-speed access to all GPS information. You can keep your set-up costs low by starting with one monitoring station and expand as your business dictates. One monitoring station with two monitoring screens will cost about $2,500 and a dedicated T-1 Internet connection will cost about $300 a month and installation is usually free with a one-year contact. Your monitoring system can be set up in your home, but as your business grows, you may need to consider establishing a stand-alone monitoring station if you want to offer 24-hour services.
Sell your services. Obtain clients through targeted marketing letters, in-person sales pitches and by advertising in trade magazines for the transportation industry. Provide outstanding service and you will increase your client roster organically through word-of-mouth advertising. Consider offering promotions and specials to entice customers to switch from other vehicle-tracking companies. You should budget between $5,000 and $10,000 for initial advertising and marketing expenses. About $1,000 of this cost should go toward establishing a strong Web site.