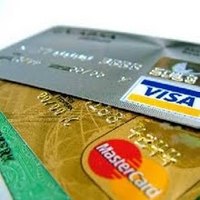 Residual income is a wonderful feature of a credit card processing business. Credit card processors with whom you are partnered have sophisticated software to calculate card transactions and the income generated. It's wise for you to also make a quick calculation of residuals to ensure that reported income is correct. Here are items to consider and a simple way to calculate your range of residuals.
Things You'll Need
At least one credit card processor relationship.
Computer
Negotiate a satisfactory residual income agreement with your credit card processors. A common fee split is 50%-50% of the overages earned on all credit card transactions recorded by your merchants. This is a fair split on every transaction.
Examine the monthly transaction reports from your merchants. Total credit card sales volume for the month is the critical component. Note any merchant sales volumes that may appear too high or too low.
Analyze both the total credit card residual income and your portion on your monthly transaction statement. Since there are hundreds of different fee categories for both Visa and MasterCard, a detailed audit or computation is almost impossible without sophisticated -- and expensive -- software.
Use a philosophy of "reasonableness" when computing or evaluating monthly residuals. For example, determine an "average" credit card processing rate for each of your merchants. Your typical small ticket retail stores (neighborhood, convenience, or gasoline) will usually display many transactions created by standard personal credit cards. Your middle to upscale restaurants may also have many corporate credit card transactions, typically at a much higher processing rate.
Multiply each merchant's sales volume by your computed "average rate" percentage. If your result is close to the reported residual fees for each merchant, you can have confidence in the reported figures.
Report any perceived discrepancies to your credit card processing partner. It has all of the detailed data for each of your merchants and can audit their records to verify accuracy. Should you need a detailed report for one or more merchants, your processor can provide one for you.