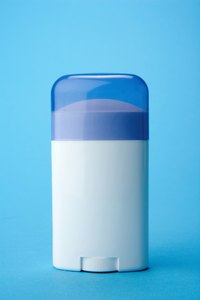 Bad body odor has numerous causes, including gingivitis, cigarette smoking, drugs, poor diet, disease and alcohol. Luckily, you can deal with most of causes at home by changing your habits. Others may require a visit to the doctor. Take steps to eliminate body odor -- and potential embarrassment.
Cut back or eliminate alcohol, coffee, cigarettes, sodas, meat, refined sugars and saturated fats from your diet. Drink plenty of water to aid in digestion and elimination. Reduce your intake of foods containing strong flavors and odors, such as garlic or onions. Eat plenty of fruits and vegetables.
Brush your tongue when you brush your teeth to ensure that you eliminate more of the bacteria in your mouth. Brush and floss twice daily. Visit your dentist regularly; she may uncover other causes of bad breath, such as gingivitis.
Wash your clothes regularly, especially your gym clothes. The sweat from gym clothes is a breeding ground for smelly bacteria. Be sure to pick a detergent that not only has good cleaning agents but one that has a fresh scent.
Bathe daily. If you have problem areas such as your underarms or feet, wipe them with a solution of 1 tsp. of 3 percent hydrogen peroxide in 1 cup of water. The hydrogen peroxide will help kill the offensive bacteria. Apply an antiperspirant immediately after bathing.
If you smoke, stop. It will reduce the cigarette smell and improve your health overall.