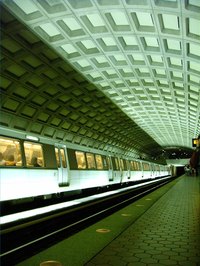 Want to buy a Washington DC Metro Subway pass for your next trip? If so, this tourist information article is for you.
To buy your Washington DC Metro pass, point your web browser to this page on Washington DC's subway system web site:
Choose the subway pass you'd like to buy and click "add to cart".
You'll want a "metrorail" pass, which is the subway.

You can choose from: -1 day unlimited pass -7 day unlimited "short trip" pass (this is the cheaper of the 7 day subway passes and should be fine unless you plan to travel very far into the suburbs) -SmarTrip card (This card works like cash, so you pay for each trip separately. A good choice if you plan to travel to Washington DC again in the future or if you aren't taking many trips per day)
Once you pick your transportation pass, proceed to check out and buy it. Your pass will come in the mail.