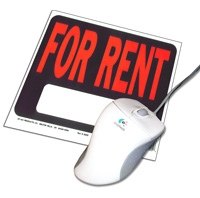 Whether you are a property investor or a private homeowner, it is usually necessary to advertise and market a rental opening or a room for rent. The goal in advertising a room for rent is to expose your opening to as many possible tenants as possible. Having multiple parties interested in renting your room will give you more flexibility when determining tenant criteria. It may also help you rent your room for more money.
Place a sign outside the residence to let potential tenants know your room is available. Including a price is optional, but will help to filter out tenants who cannot afford the property. Always include a contact telephone number on your sign. For more exposure, post signs at the street entrance and on advertisement boards in high-traffic locations such as laundromats and post offices.
Contact your local newspaper to post a classified ad. Prices vary, but running a classified advertisement is usually an effective way to find potential tenants. Include a general description of the amenities offered and a price, if desired.
Use the internet to promote your room for rent. Check with major providers such as Apartments.com and Rent.com. Try to include photos with web advertisements. You can also post your available room on a roommate service, such as Roommates.com and Roomster.com. These services are often catered towards potential tenants looking for a single room for rent, rather than an entire apartment or house.