Tonsils are a vital part of the immune system. These glands are located in the back of your throat to assist in catching germs and parasites from entering your body. However, once the bacterium overpowers the tonsils with an overwhelming infection, they may become swollen and irritated. This type of pain is difficult to absorb because breathing, eating or drinking can be painful when the tonsils are swollen. You can soothe your tonsils to relieve the pain until they become less swollen.
Things You'll Need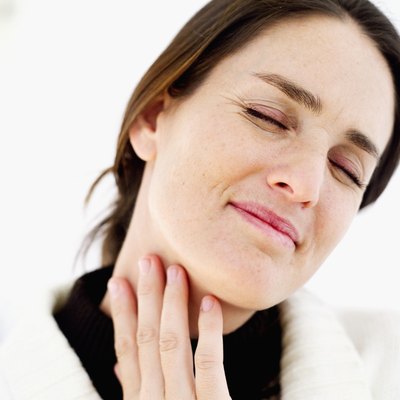 Step 1
Crush ice in a mixer. Pour into a glass or cup. Add water to the ice. Drink without a straw. The cold ice and water will assist in relieving the pain. You may choose another beverage, such as iced tea or soda; however, water helps you remain hydrated and assists in relieving the infection.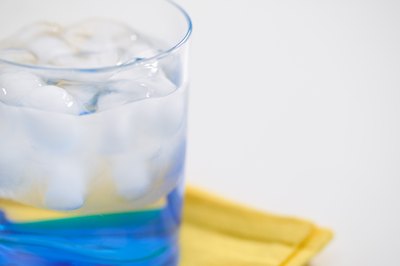 Step 2
Drink herbal tea with honey. The warm tea soothes the tonsils while helping to heal. Any tea will suffice; however, most herbal teas have minerals to reduce swelling.
Step 3
Eat ice cream. The cold cream relieves the pain on your tonsils. In addition, the coldness helps reduce the swelling and numbs the nerves so the pain subsides.
Step 4
Drink warm chicken or beef broth. If you are also feeling ill, the broth will alleviate stomach discomfort, hydrate you and soothe your tonsils.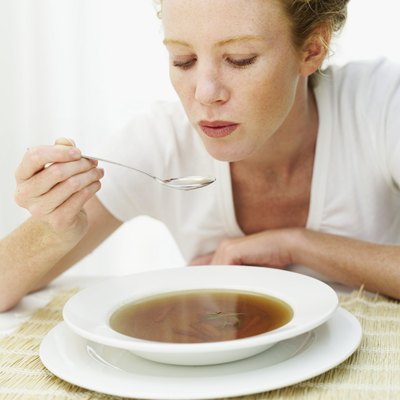 Step 5
Take a hot shower to ease the discomfort from your tonsils. The steam will work together with the hot water on your throat. Breathe in the steam and allow droplets of water to touch the tonsils.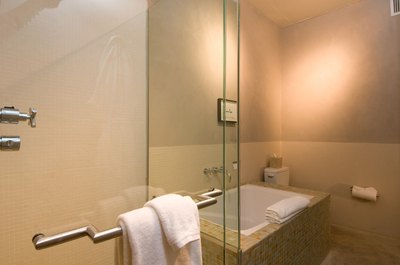 Step 6
Swish salt water around your tonsils. Use roughly a shot glass full of water and 1 tbsp. of salt. Mix well, and swish the liquid around your tonsils.