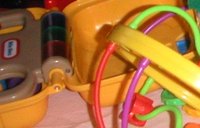 It seems to me that a store's return policy should protect the customer against merchandise that is defective or does not live up to its intended function and lifespan. It is so frustrating when a product quits and the store's lean return period has already passed! And lately it seems that more and more stores are tightening their return policies in ways that do not benefit the consumer. However, with a little creativity, I've found that there are ways to get around an unfavorable return policy and get a replacement product (without having to go to the manufacturer which can be a pain!) If you paid for a product with your hard earned money, you deserve to have that product hold up to a reasonable lifespan under normal use. Read on to find out how to get around many of these lean return policies and get a new product without it costing you another net cent.
Things You'll Need
Access to a copy of the store's return policy
Find your receipt for your failed product and check into the store's return policy to determine if you are able to exchange the item with your purchase receipt. Make sure to check and see if you purchased any type of warranty on your product that is still available. If you are still within the return policy window, take the item back and tell the store that the item is defective. Most stores will let you return or exchange an item within their return period window. Return period windows tend to be between 30-90 days for most stores.
If the store's return policy window has passed, go to the store and purchase the identical item if it is still available. (Make sure to verify the store's current return policy for that type of item to be sure that you will be able to return or exchange the item within the store's stated period of time.)
Place the defective item in the original packaging (or the packaging from your replacement item) and return it to the store with your more recent receipt for a refund.
Enjoy the fact that you have received a replacement product without being taken by the store's unfair return policy!