In order to best understand how to keep the the muscular system healthy it's important to have a general understanding of what this system is. In one sentence it's your body's network of tissues that controls movement within and without. Simple movements that most take for granted such as walking are possible only because of the contraction and relaxation of your muscular system. This same system also allows one to stand up and speak as well. There's more. Your muscular system allows blood to move rapidly through blood vessels, air to fill lungs, and allows us to digest food. Simply put, your muscles enable every aspect of your body to properly function.
Things You'll Need
Regular moderate exercise.
A diet low in saturated fats and cholesterol.
Ample amounts of quality protein and fiber.
Proper amounts of sleep.
Effective stress management.
All Muscular Systems Go!
Step 1
As we get older the tissue that comprises everyone's muscular system decreases in size and relative strength. When muscle fibers die they are replaced by fatty tissue. This makes the movement of muscles more difficult.
The good news is that the effects of this normal decline in the muscular system can be addressed by exercising regularly. By staying active you will continue to tone and build new muscle as well as keep your muscular system happy and healthy.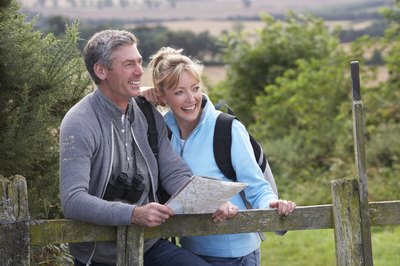 Step 2
According to the American College of Sports Medicine, most individuals should be doing moderate aerobic activity four or more days a week for at least 30 minutes at a time. Aerobic exercise can be defined as that which engages your heart and lungs, so a leisurely walk won't do it. Keeping your muscles healthy aerobically should also be fun and can be done with others. Hiking is a great example of such an enjoyable activity since walking hills force both big and small muscles to optimally utilize oxygen.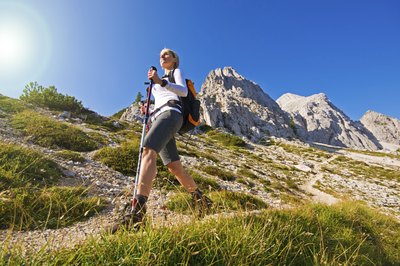 Step 3
Eating well on a consistent basis is also essential to maintaining healthy muscles. According to the National Institutes of Health, for optimal nutrition you should strive to eat six smaller meals a day. Begin to make better choices with each meal and seek to replace saturated fats and refined sugars with healthy fish and fiber based foods. Other suggestions include eating your first meal of the day within 30 minutes of rising and drinking at least eight glasses of water each day.
Step 4
Stress can be brutal for all body systems including muscles. Continued emotional stress places an inordinate amount of demand on your muscular system. There are numerous ways to combat stress. Simply dealing with a stressful situation with a relaxation response will go a long way for you. For example, the next time you find yourself annoyed by being stuck in traffic, force yourself to sit back and slowly take 10 deep breaths. Focus on your breathing. Doing this has been proven to lower blood pressure and will surely reduce stress. Other effective relaxation ideas are yoga, walking on a beach and getting proper rest.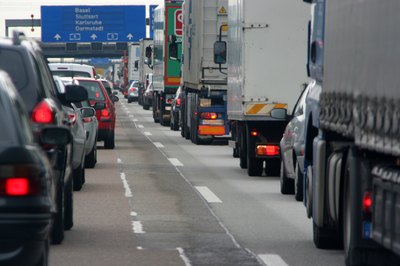 Step 5
Make keeping your muscular system healthy a priority in your life. By doing this you will not only improve your overall quality of life, but you will also begin to focus more easily on enjoying what's truly important.