While the media and general knowledge conjure up big muscles and flashy cars whenever testosterone is mentioned, the male sex hormone is much more integral to a good-functioning body. Both men and women need a certain amount of the hormone in their bodies for everything from physical and mental development to handling disease and sexual function. Testosterone peaks during adolescence, but, despite its importance, it continually declines in production during life. The following article will illustrate steps to maintain a supply of the key body hormone.
Things You'll Need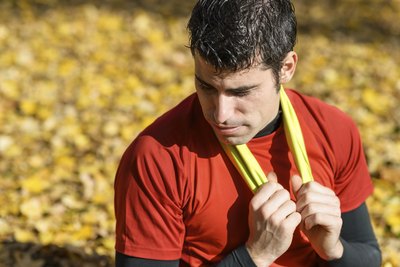 Step 1
Get a physical checkup. Before embarking on increasing the male sex hormone, a physical checkup is a must. As hormone deficiency can be a side effect of a medical condition, a doctor can perform a hormone test to ensure a healthy Thyroid, Pituitary and Endocrine system. A checkup will also test the performance of the reproductive system to determine if any issues in the sexual organs are affecting or being affected by low testosterone levels.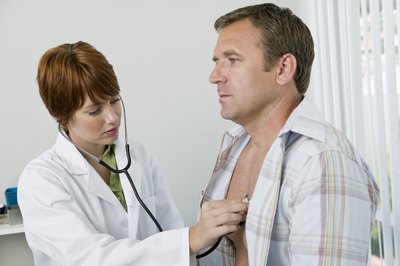 Step 2
Begin a regular exercise regimen. The proper amount of exercise will stimulate the body's glandular system (specifically, the Pituitary gland) and cause the body to produce testosterone. Exercise regimens are recommended for 45 to 60 minutes daily to increase the male sex hormone.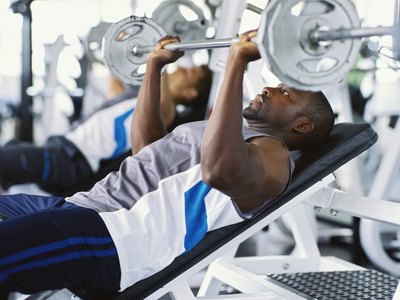 Step 3
Incorporate a good diet. Proteins and low carbohydrates encourage the body to produce male sex hormones. Also consider low amounts of essential fats. Chicken, vegetables, water and lean meat are key additions for a good diet. Avoid high carbs and sugar as they are shown to inhibit the body's production of testosterone.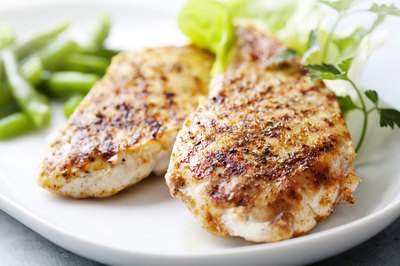 Step 4
Rest and sleep adequately. As the body rests, the Endocrine system is allowed time to re-energize and maintain and even boost testosterone production. Studies show that 6 to 8 hours of sleep allow the male body to continue healthy levels of testosterone. Reversely, low levels of sleep and rest will have adverse affects on sex hormone production.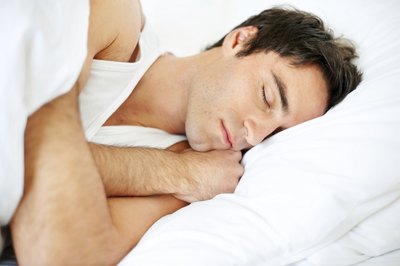 Step 5
Consider supplements, if necessary. Some chemical supplements such as Provacyl can aid in boosting the body's production of testosterone. However, supplements are not FDA approved and their results are not guaranteed.