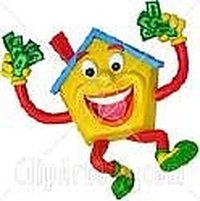 This is not for the anyone who wants to buy the house now. This is a 5 year plan that will guarantee you money in the bank to go buy your house. This does not mean that you will be able to buy whatever house you want. How much you are able to save and receive will determine the house you can buy.
Things You'll Need
Enrolled in college
Student loans
Enroll into college. When one goes to college there are student loans, grants and other monetary supplements provided. Apply for everything! If you are low income you will qualify for everything. This is an important and key step.
When the money arrives pay for the tuition and books and supplies that you will need. Do not ignore these. There should be a surplus left over. You will be tempted to blow it on all kinds of goodies. DON'T! Saving is the key here!

Deposit any money left over into a savings account. DO NOT TOUCH IT. Instead use the money you have earned working to pay your bills. Think of it this way if it helps. You are saving all the money you make and using the money you get to live. The loans will not come due until 6 months after you finish your college education. Not to mention the benefit of a college education to help get that great job!
Repeat this process for all the semesters you will be in school. In order for this to work one will need to be in school at least 4 years. During this time one should be able to gather together approximately $40,000. This will be increased with interest from your bank. If your spouse also goes to school this could be double. Instead of a mortgage and a loan payment you will only have a loan payment.
The other benefit to waiting 5 years is that your credit will hopefully be improved by that point. You can either use the whole amount saved or use it for a down payment. I strongly suggest trying to use the amount to buy a house outright or at least have very little left owed.