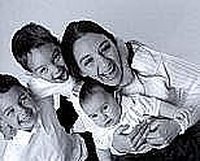 Training grants are used to fund to train individual or groups. Training grants differ from education grants because they pay do not require a diploma or a long certification program. Many times training grant grant funds are used to go to short training programs to increase skills already learned or to pay expenses to teach others important skills. money to train or instruct others in a method, technique, or procedure
For grant funding to train kids and parents about nutrition and meal planing contact the USDA. The USDA gives mini grants to schools, community based non profits and preschools for nutrition education. Successful applicants my receive grant money to send their employees/volunteers to a training program and then also receive additional funds so the same employees can hold their own training program in their community.

For training involving the health care of the elderly go to nia.nih.gov. The NIA gives grants to organizations to train employees, community members and volunteer on health care for senior citizens.
Community-Based Job Training Grants are used to train workers in high growth, high demand industries by giving employer grant funds to hire and train employees. Most grants cover the employees wage for a full six months. The employer is not required to hire the individual only train them. But it is highly recommended the employer only take employees covered by the grant that they plan to later hire. To find out for information go to you local career center.

For displaced and unemployed unskilled workers the US Department of Labor gives mini grants to pay for taring certifications that will increase their odds of getting and retaining a job.
Businesses that are hiring large amounts of new staff and are creating much needed employment in a area with high unemployment my be eligable to receive training grants. For more information contact the U.S. Department of Labor's Employment and Training Administration (ETA).