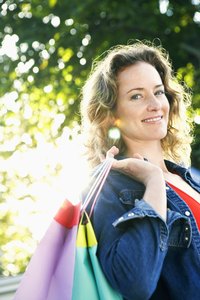 Raising prices can be a difficult decision for many business owners; however, the rising costs of raw materials, shipping, transportation or other factors may make it inevitable. Approaching price hikes with a strategy can help you combat inflation without losing your customers. With a common-sense approach, you can indeed offset rising costs while safeguarding your customer base.
Make customer service your top priority. The more value you can offer your customers, the more palatably they will regard a price increase. Consider tailoring services or hours to meet the needs of your most loyal customers or provide other personal touches.
Promote loyalty. Be an active member of the community in which your business is located and promote your business for its loyalty to the community. On the customer side, offer special deals or incentives to promote customer loyalty.
Be honest with your customers. Let them know why you've had to make the difficult decision to raise your prices. Honesty is the best route to gaining trust, and a trusted business is always more profitable in the long run.
Raise prices only on the items or services you absolutely must, if at all possible. This is far more preferable than an across-the-board increase.