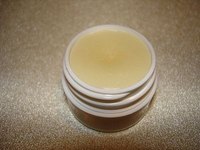 Cleansing cream is great for your health, as it is both a skin aid and a relaxing aid. Making your own can save your money and help you achieve the perfect cream for you.
Things You'll Need
Container (> 1 cup)
1 tbsp glycerin
1/8 cup baking soda
1/2 cup water
1/8 cup vegetable oil
1/8 cup stearic acid powder
First clean the container you will be using by dunking it in boiling water. This will sterilize it and remove any contaminants and bacteria, keeping them out of your homemade facial cleansing cream.
Next, choose a vegetable oil that you like the smell of. This will define the aroma of your facial cleanser. Mix the stearic acid powder and the vegetable oil into a microwave safe cup and microwave it for 10 seconds at a time, stirring between zaps until the powder has dissolved. A complete dissolved powder is important to the structure of the facial cleansing cream.
Next, microwave a mixture of the baking soda, water and glycerin in another microwave safe cup until the mixture begins to boil. Make sure the mixture is boiling, as this is important to the structure of the facial cleansing cream.
Pour the boiling mixture into the container with the oil and dissolved powder, and whip the concoction until it feels light and fluffy, like a commercial facial cleansing cream.
Move the cream into your container and chill it in the refrigerator over night. Cap the container the next day, and you have now finished your facial cleansing cream.